Silver Birch Blog
Welcome to the Silver Birch 2019 blog page. Our teacher is Miss Walker and our teaching assistant is Miss Thackeray. Please take the time to look at all of the fun and exciting learning tasks completed by your children throughout the academic year.
Our Autumn 1 topic is all about the Rotten Romans.
Roman food tasting activity
Today, we tasted a variety of Roman foods including: figs, olives, spices, mushrooms, pepper, goats cheese and radishes. We also had lots of fun learning about what the Romans ate and discovered that they had very poor table manners. Ask us the following questions!
What is the most bizarre dish that the Romans ate?
What would a Roman banquet entail?
What is garum?
How did the Romans eat?
I do not like red pepper but I like the goats cheese.
We enjoyed tasting the kiwi . It was juicy. We did not like the taste of the mushrooms.
We do not like olives or radishes.
We filled in a food tasting worksheet to record which foods we liked and disliked and why.
We enjoyed the taste of all the Roman foods.
One happy Roman food taster and one not too sure about the taste of radishes.
Enjoying second helpings of peppers and kiwi.
I have never tried figs before but I like them.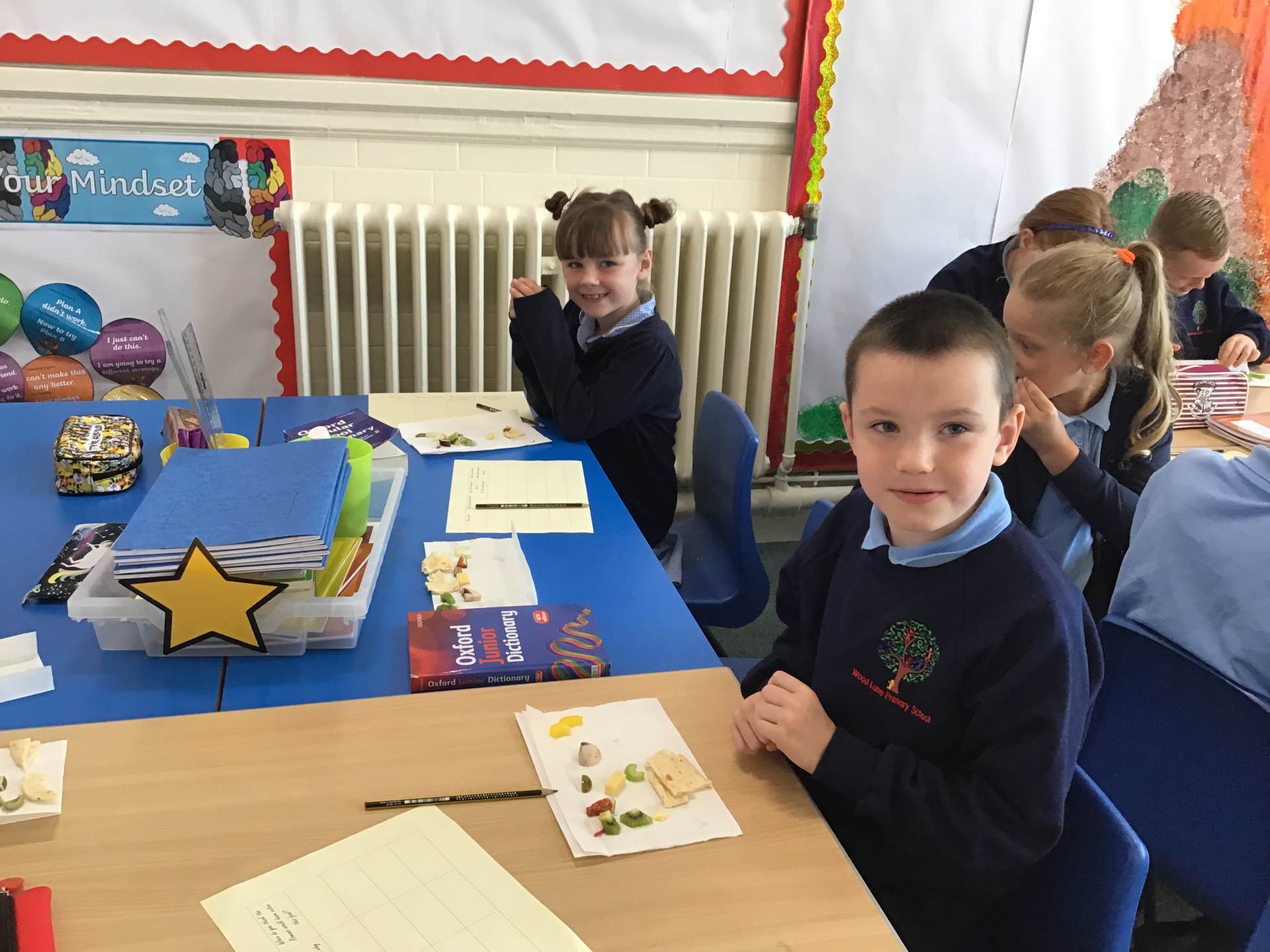 Shall I try an olive or some kiwi?
Eating Roman food is so much fun!
Drama drama drama!
Today, we created freeze frames (a drama convention) from different pages of our class text Escape from Pompeii by Christina Balit. Miss Walker travelled around our freeze frames and asked us lots of questions such as: Who are you? Where are you? What are you doing? As you can see from the pictures below, we had lots of fun.
Playing Roman Jacks and Knucklebones
We all thoroughly enjoyed playing Roman Jacks and Knucklebones and pretending to be children from Ancient Roman times with shock horror . . . no computer games or televisions. Whilst playing Roman games we made a list for our working wall of all the verbs that we had to do to play the game.
Roman Jacks Rules . . .
1. Chuck 5 stones into the air with the palm of your hand.
2. Turn around.
3. Catch as many stones as you can on the back of your hand.
Knucklebones Rules . . .
1. Place five stones onto the floor.
2. Chuck 1 stone into the air.
3. Turn around.
4. Try and pick up all five stones before catching the other stone on the back of your hand.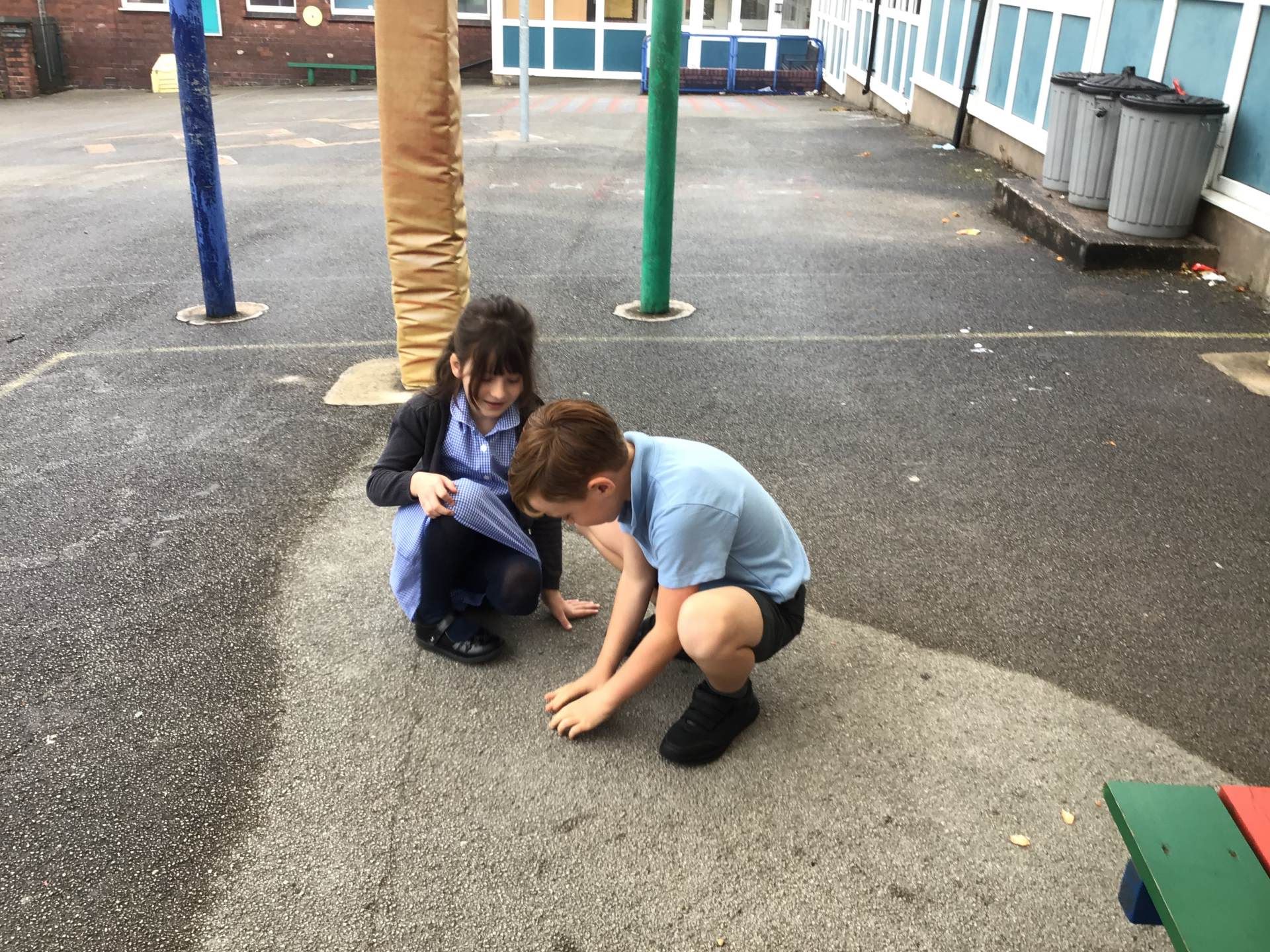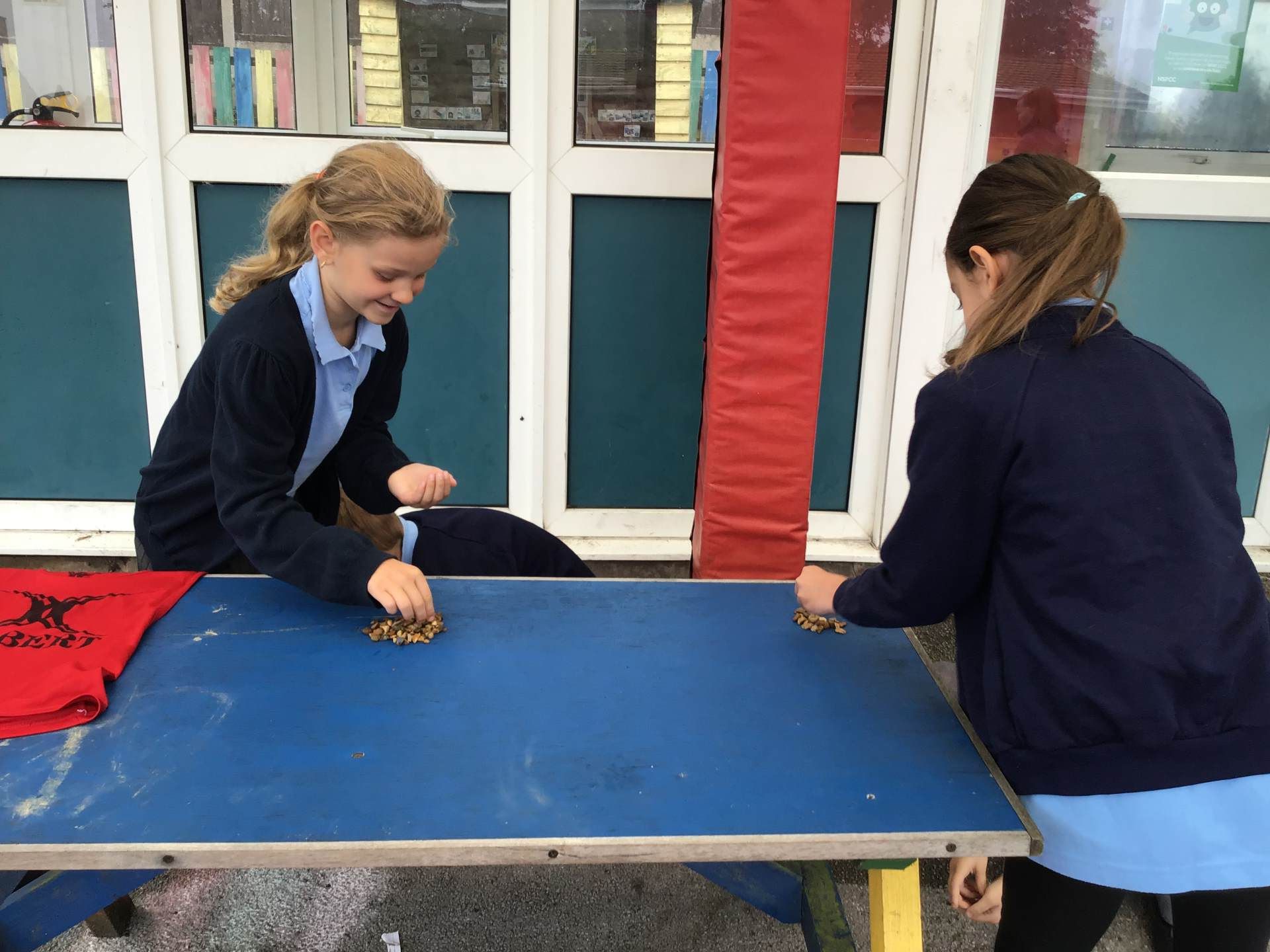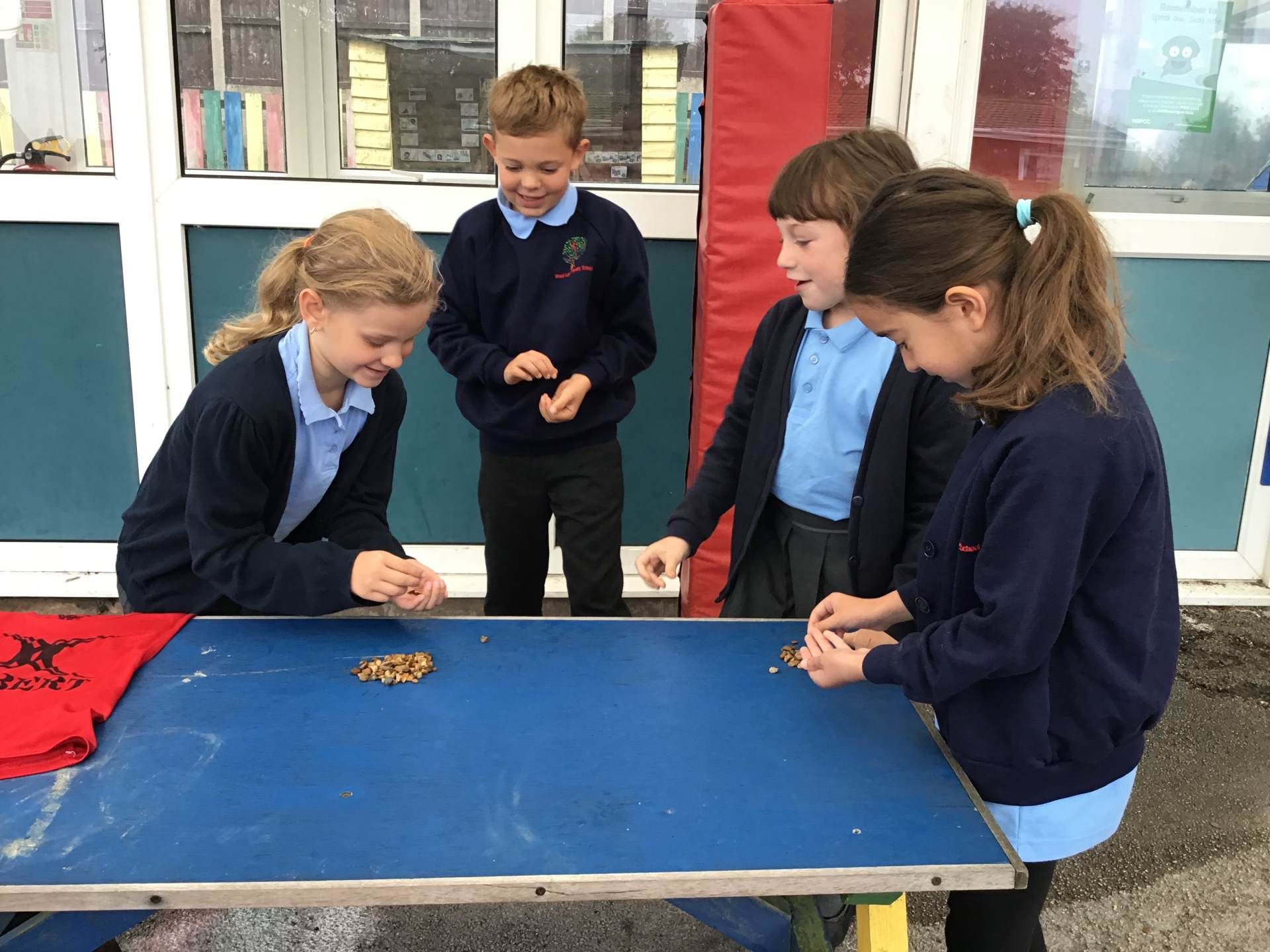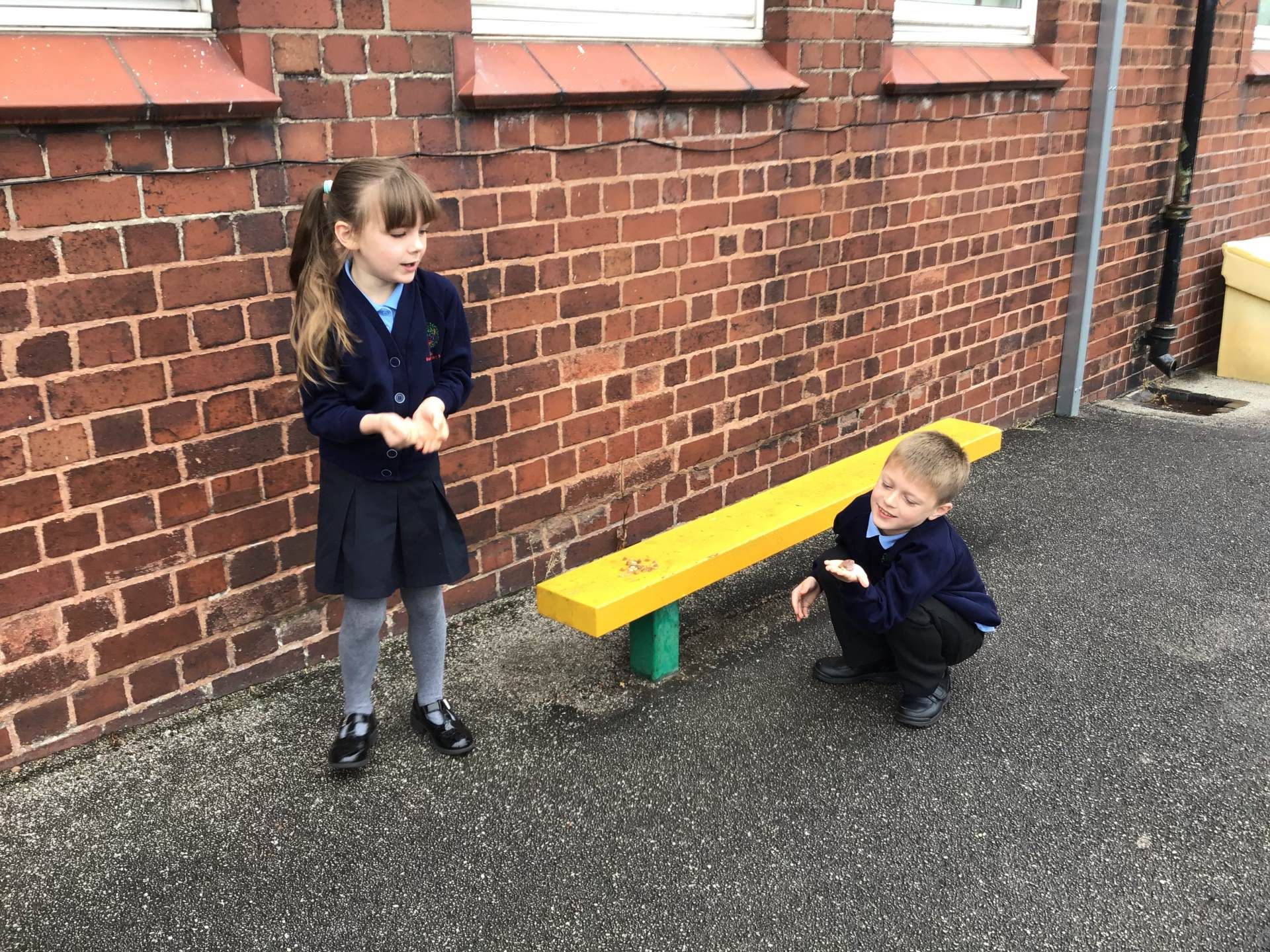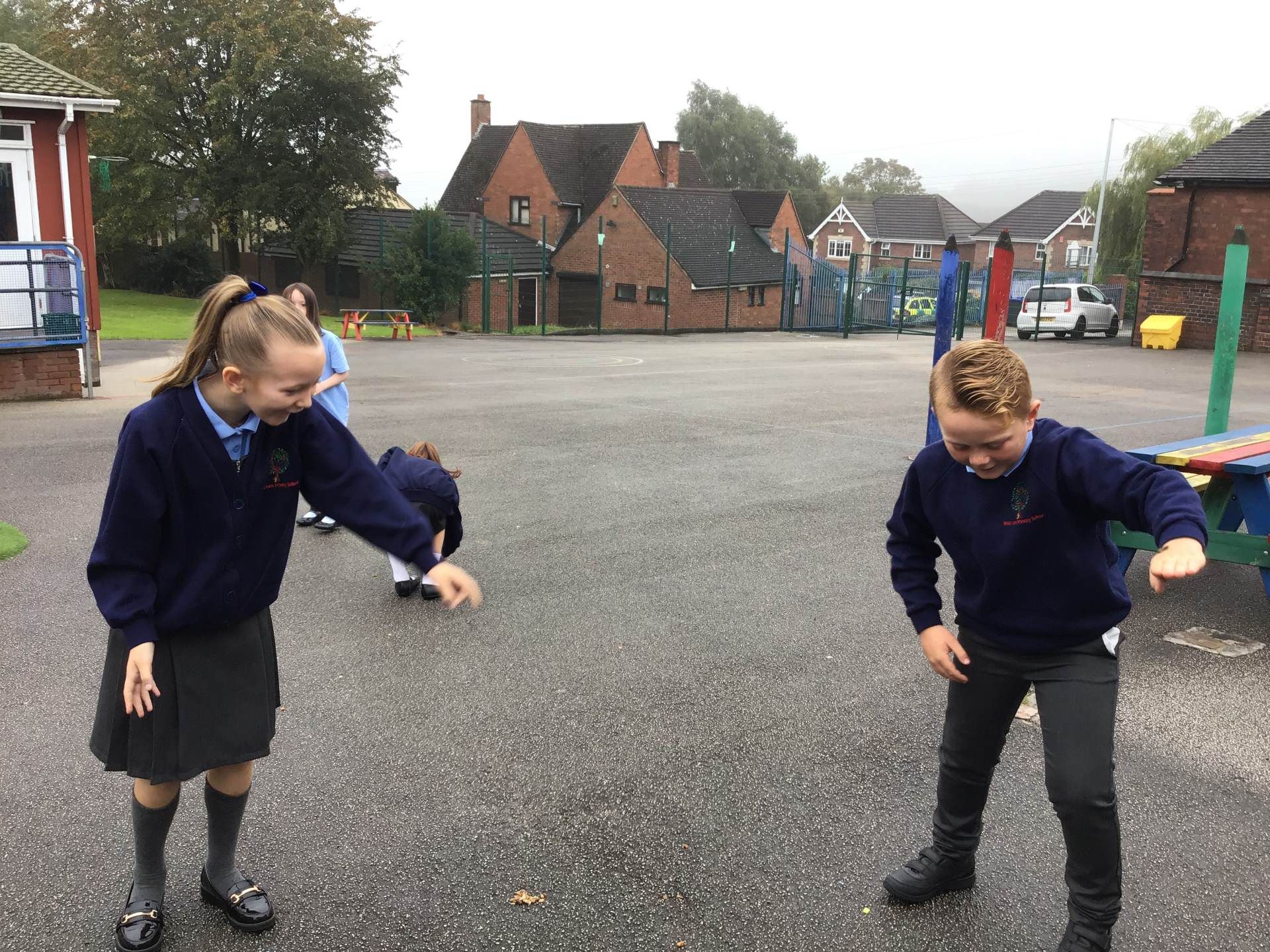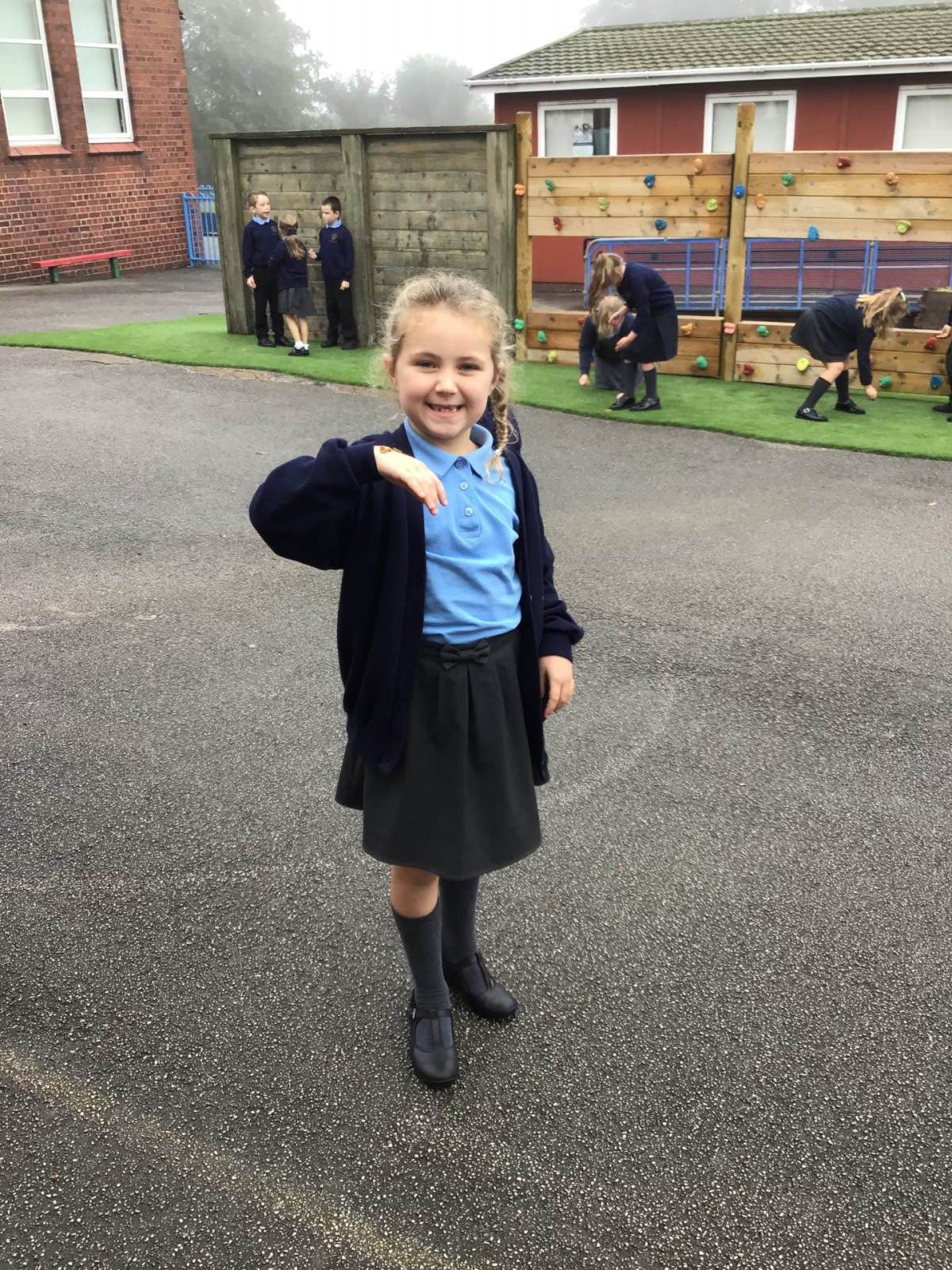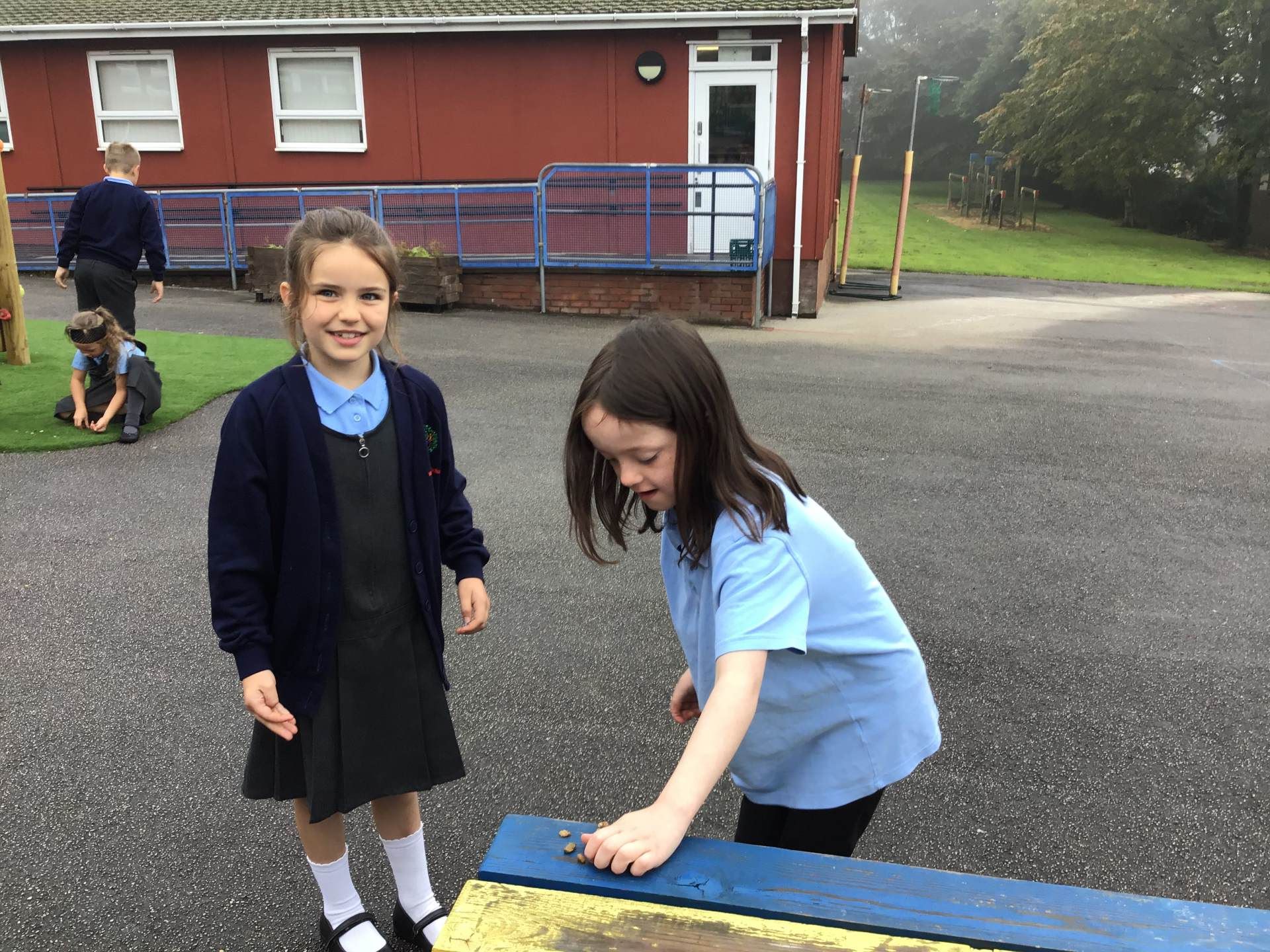 Making Roman army formations
As part of our topic, we have been learning all about what life was like for a Roman Legionary (soldier). Today we went into the hall and made several Roman army formations including the tortoise formation (used to advance towards the enemy by creating a shell out of shields around a group of soldiers) and the wedge formation (used to divide the enemy by the legion creating a 'v'). We tried moving around the hall in these formations and well quite frankly found it to difficult and funny.
Roman Timeline
During this lesson, we learned about the key events of Ancient Rome, including when Rome was founded and by who and when the Roman Empire ended. We also learned that BC means before Christ was born and that AD is latin Anno Domini (the language of the Romans) and means 'year of the Lord'. Then, we made our own Roman timelines.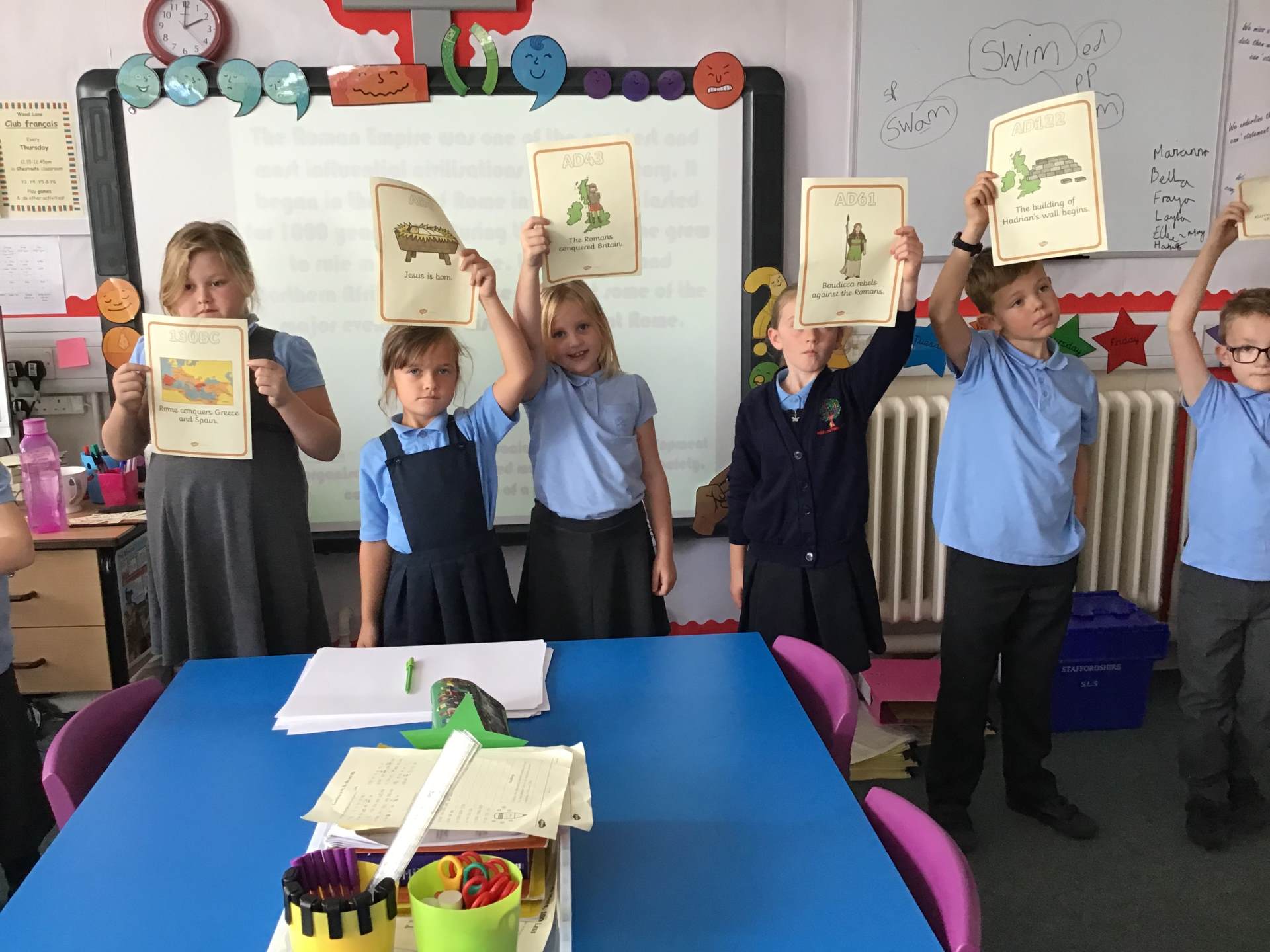 Volcano Day
We came into school today dressed in Volcano coloured clothing. We had an amazing day learning all about Mount Vesuvius and the eruption that destroyed the whole of Pompeii and Herculaneum on the 24th August 79AD. Take a look at us making volcanoes and pretending to be volcanoes.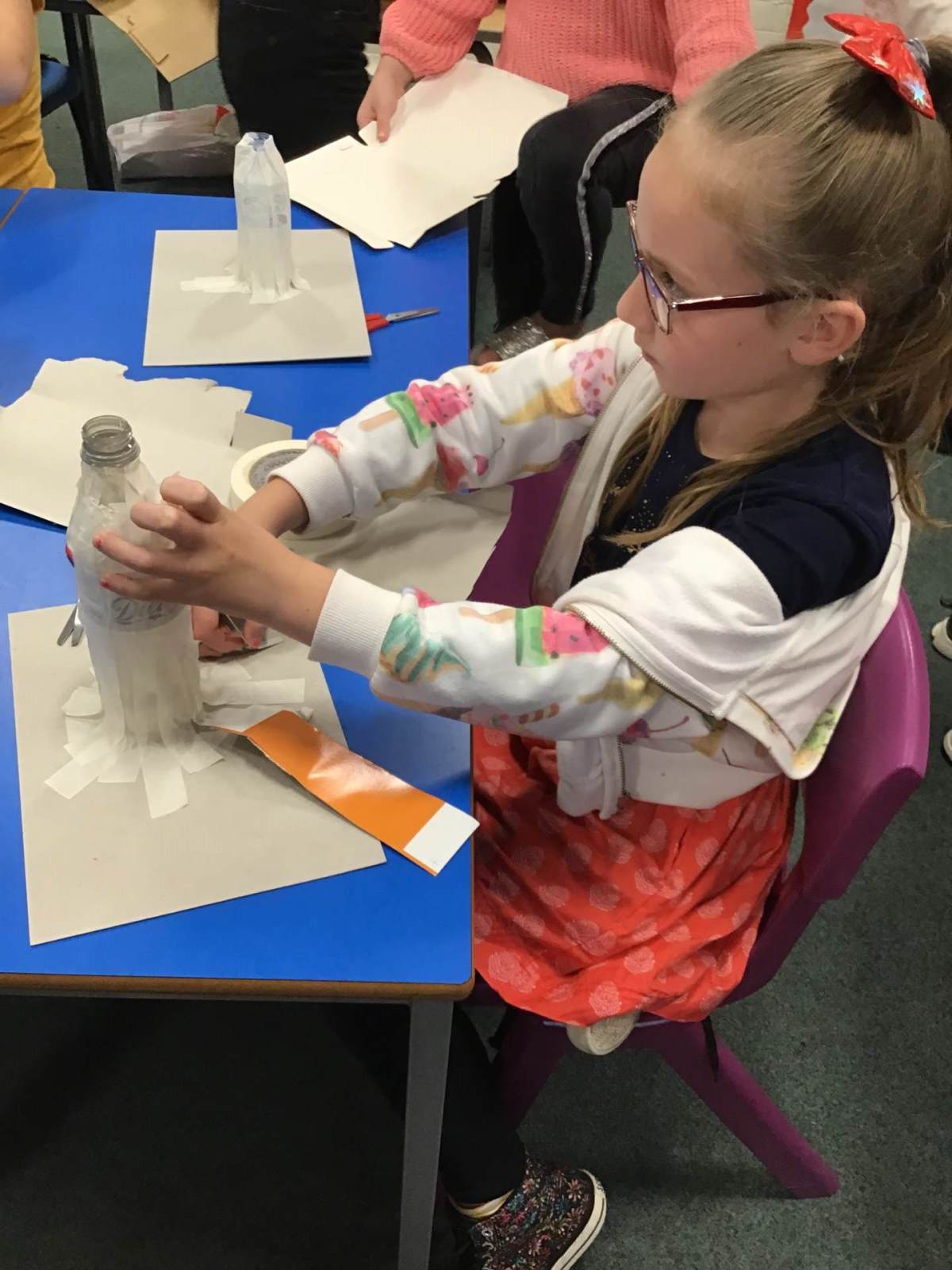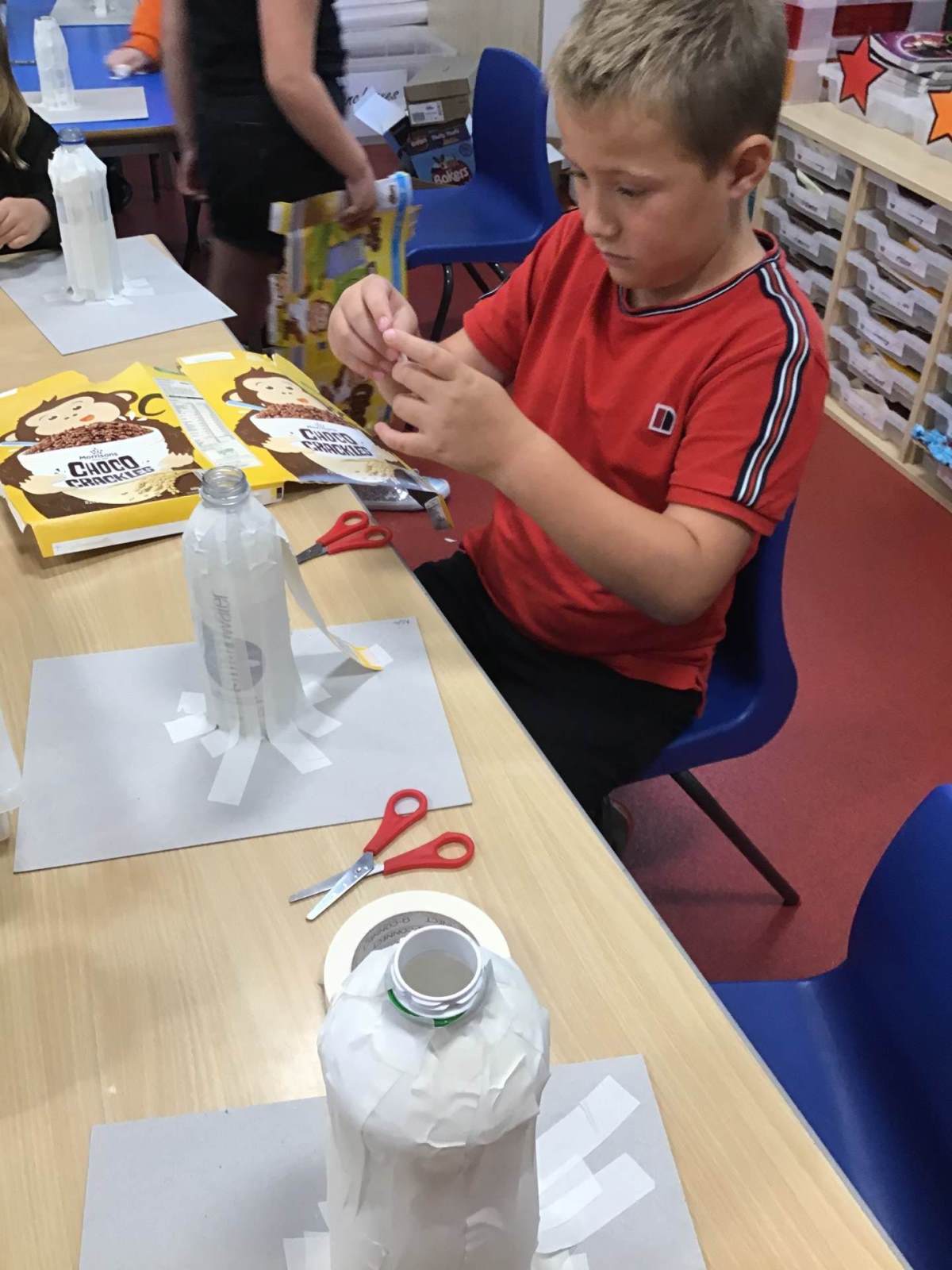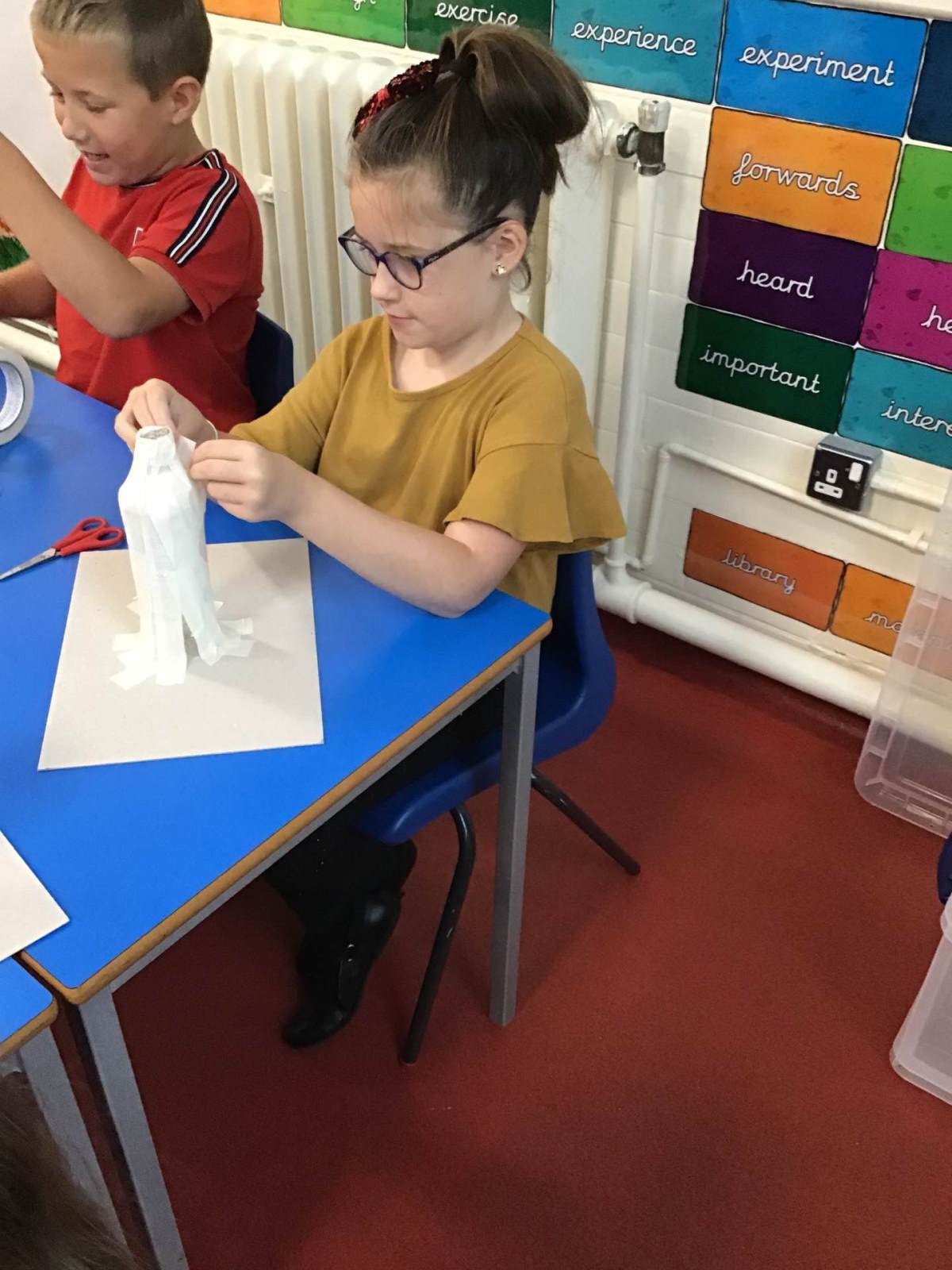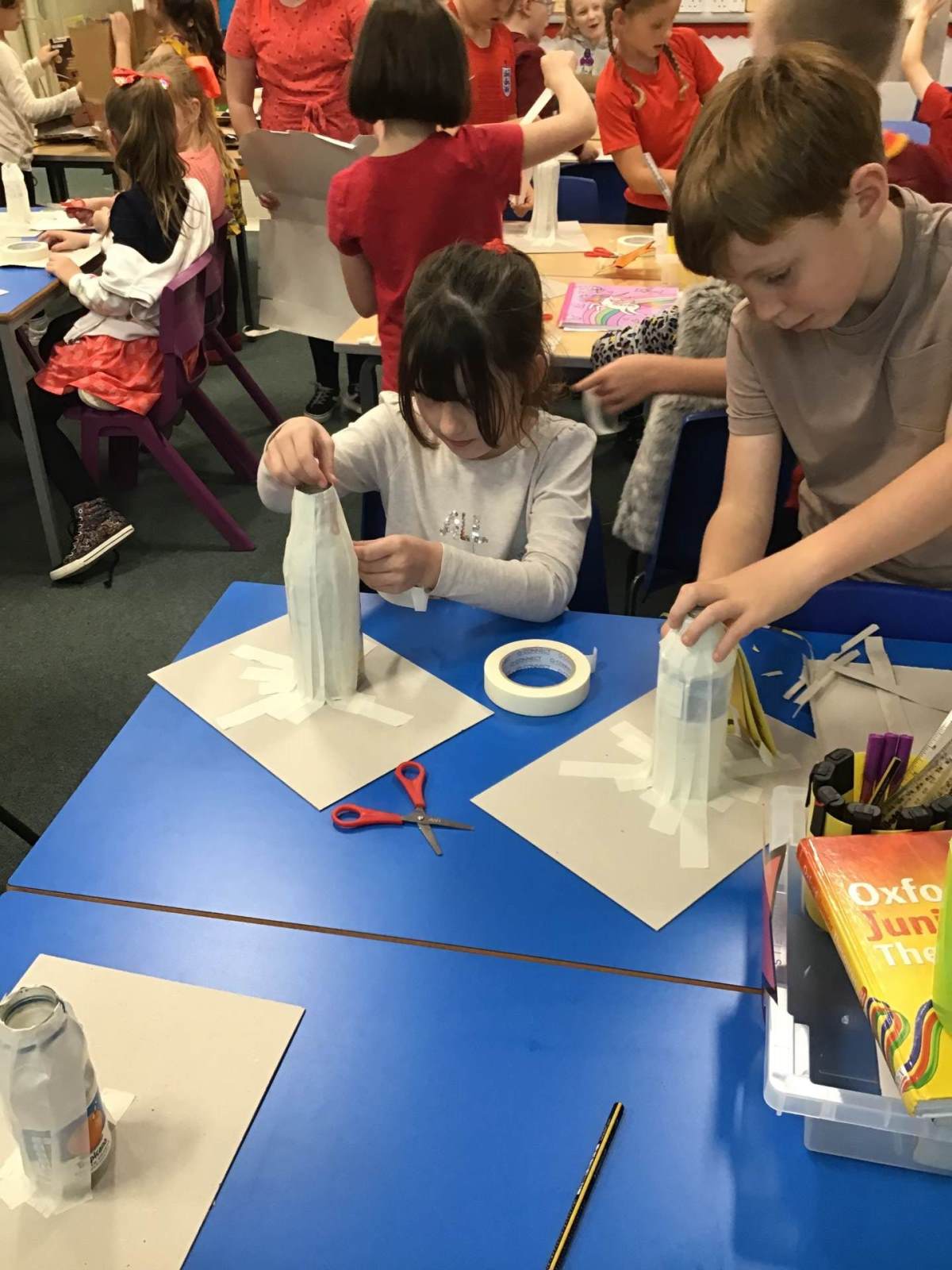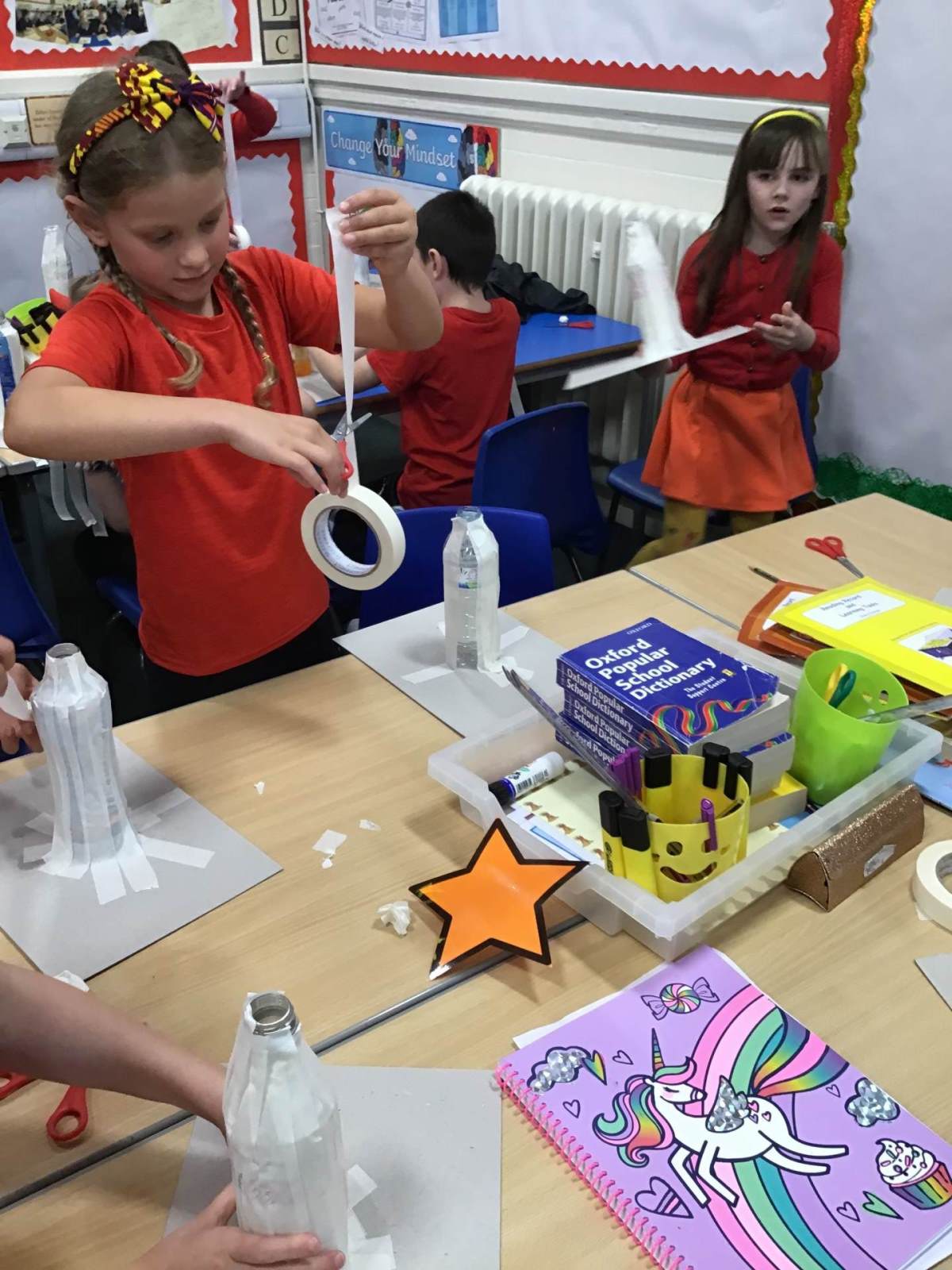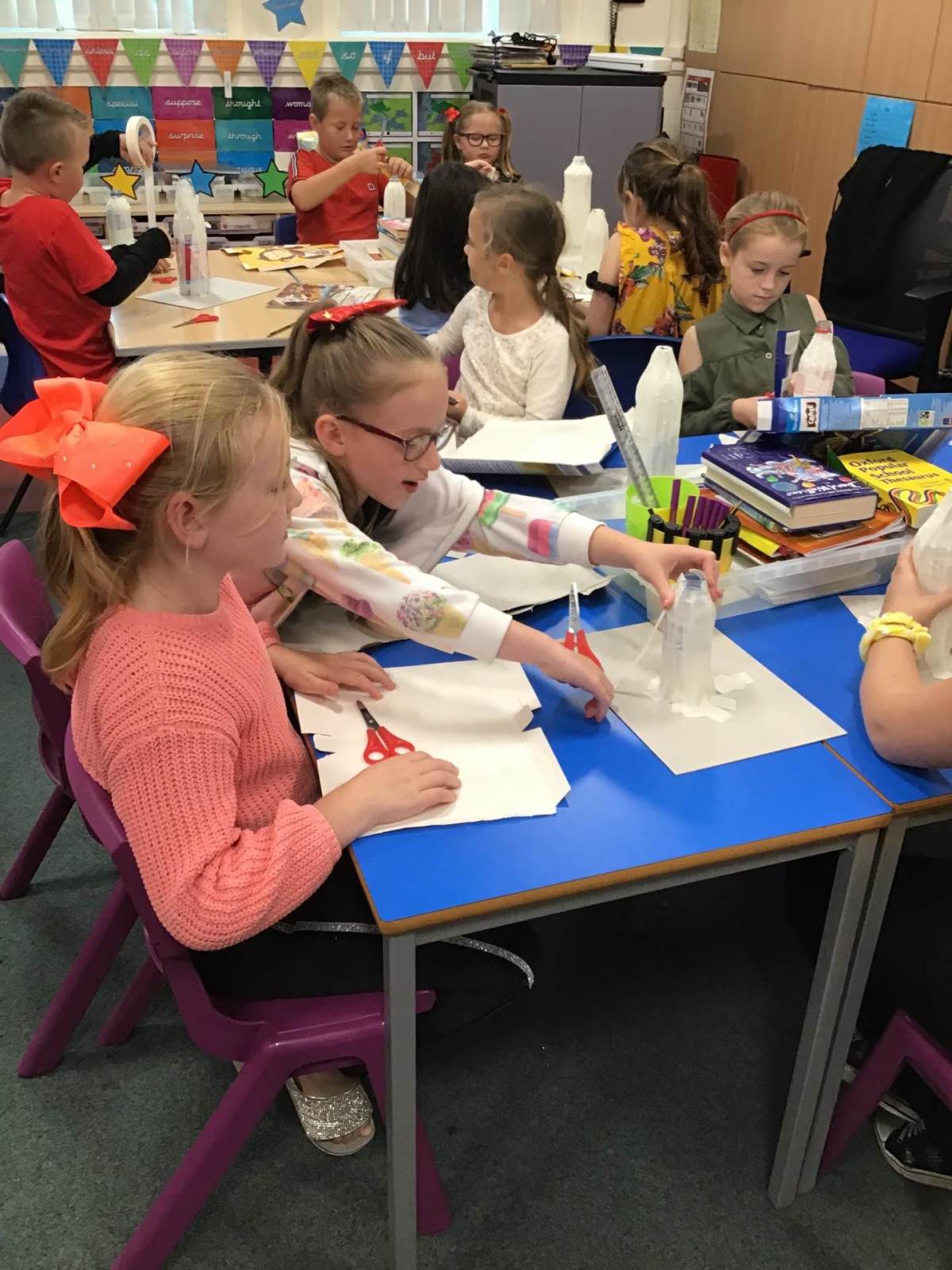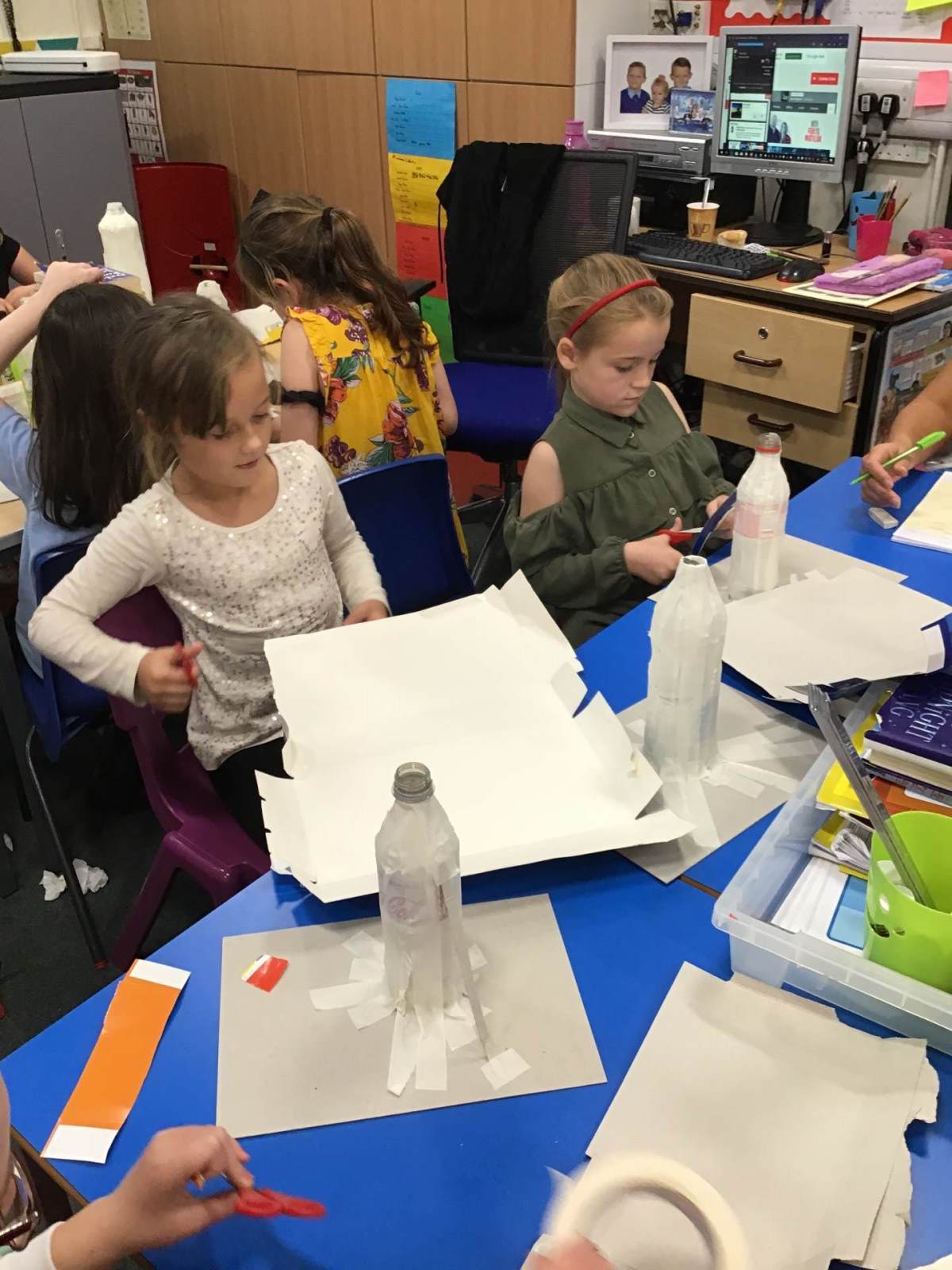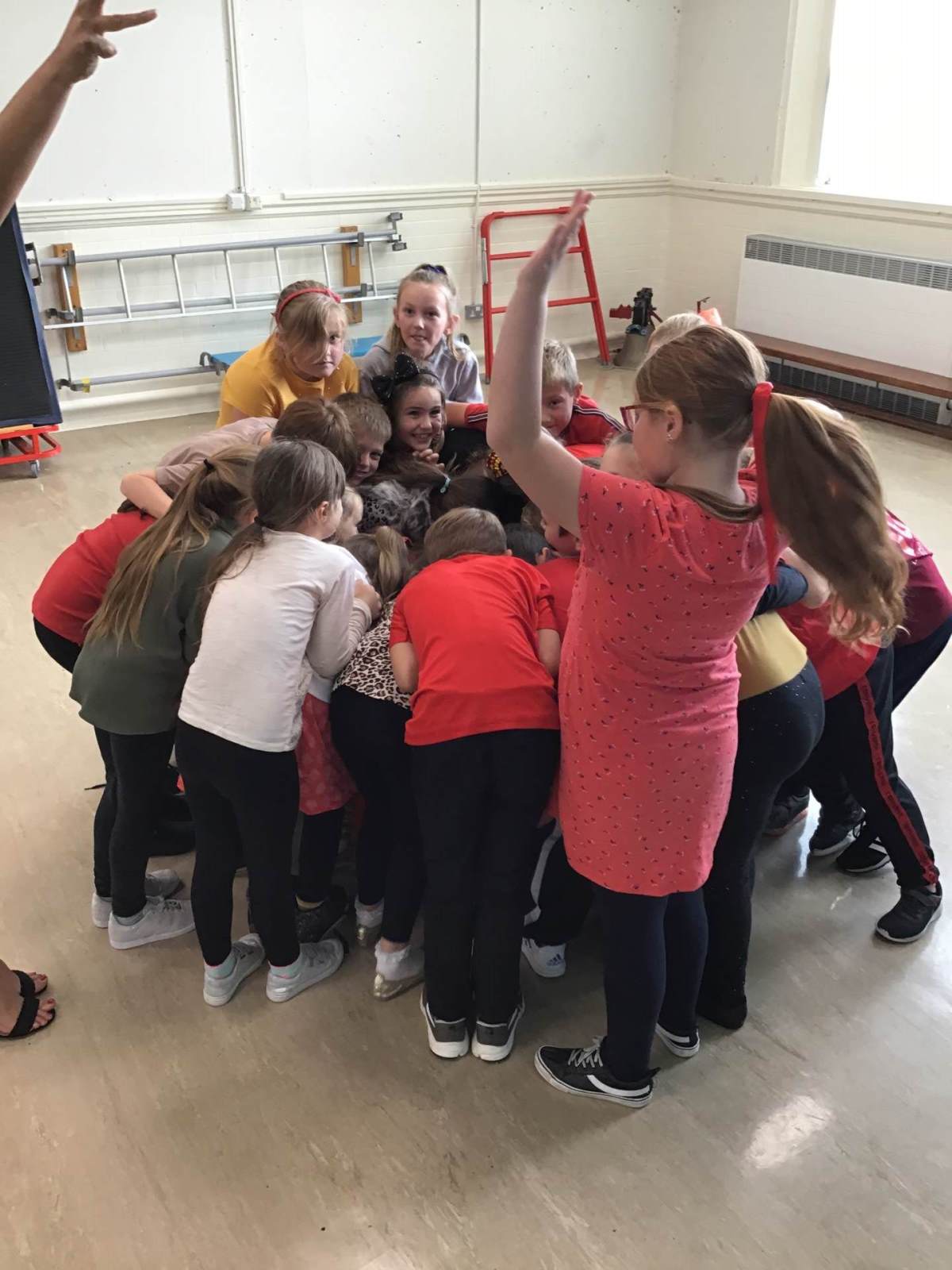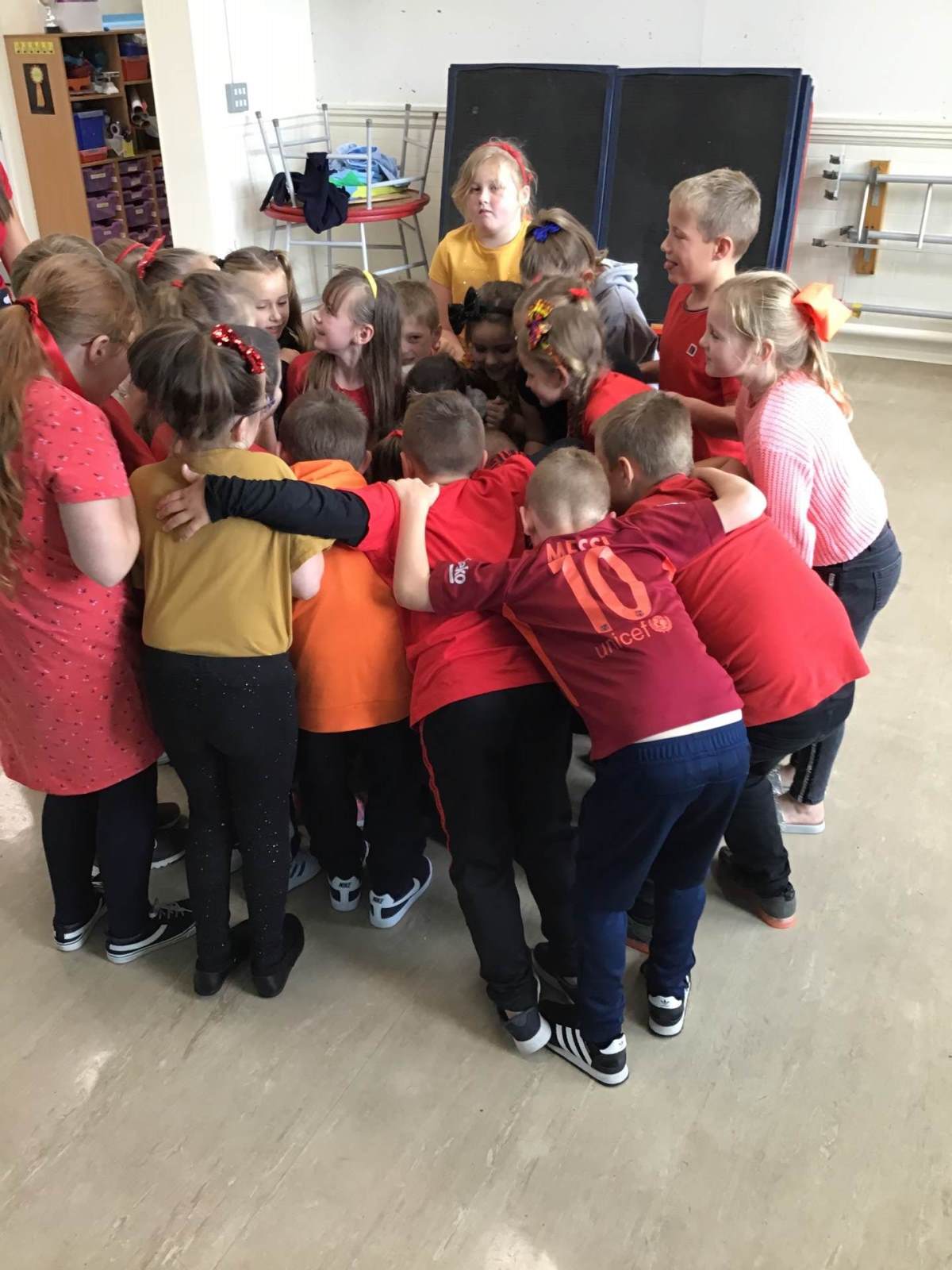 Painting our volcanoes
As a treat for winning the attendance award (for four weeks running) we came into school in our pyjamas. We spent the afternoon painting our volcanoes. Painting in pyjamas . . . could there be a better way to celebrate winning the attendance award?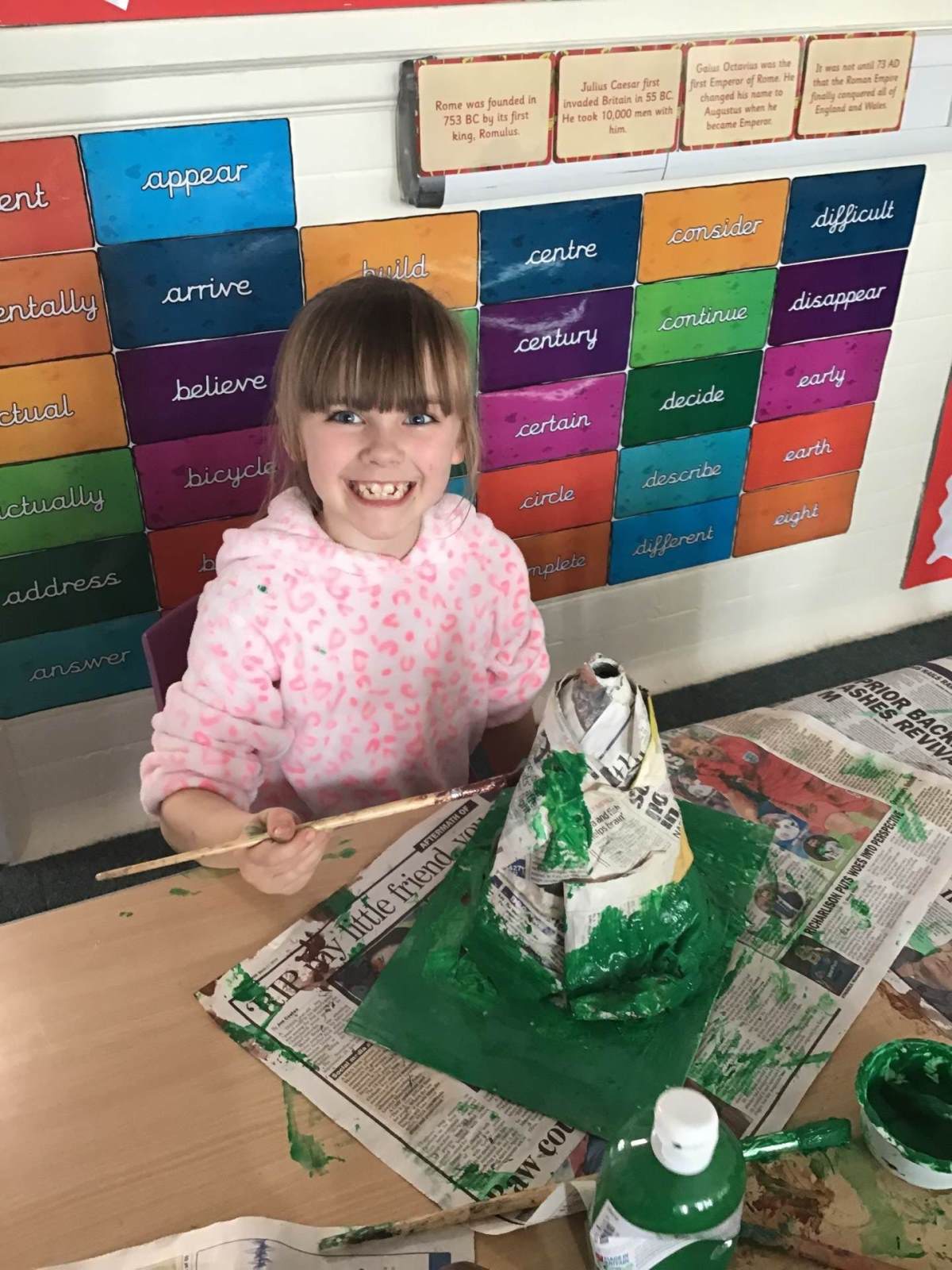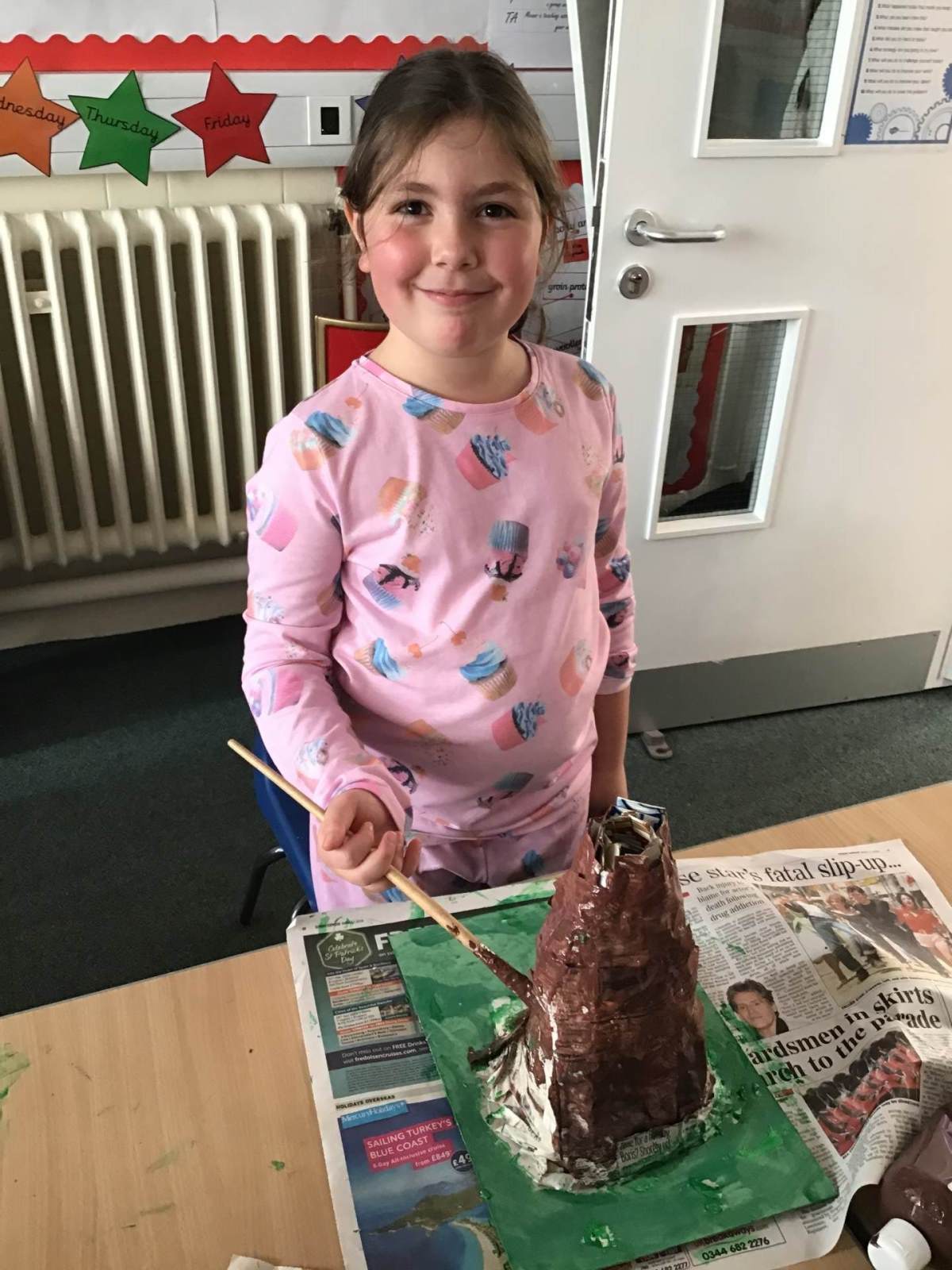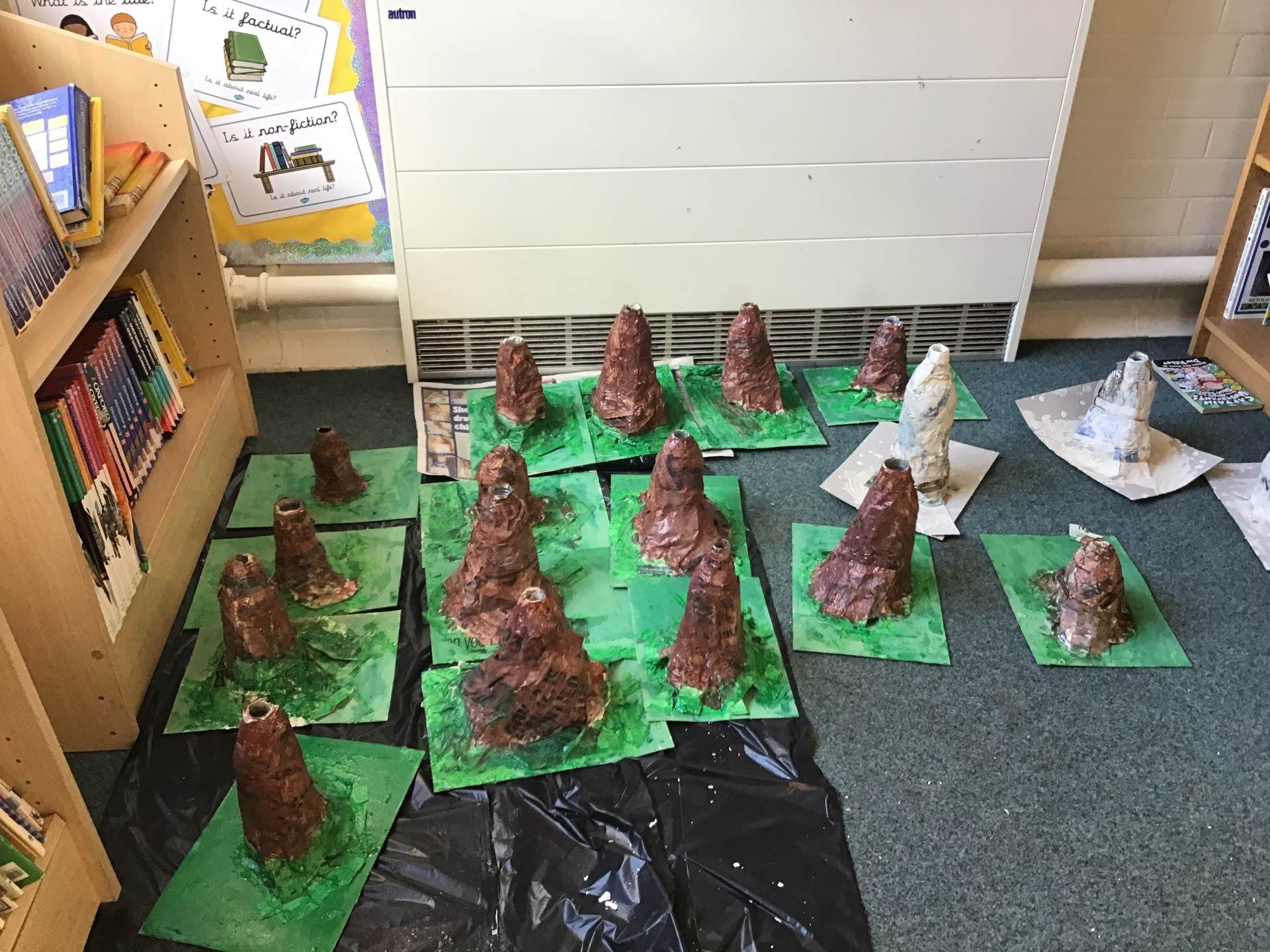 Dance with Mr Case
Year 4 have been dancing their socks off. They are learning a new dance routine but the music and theme are a secret. Year 3 will begin learning the same routine next term.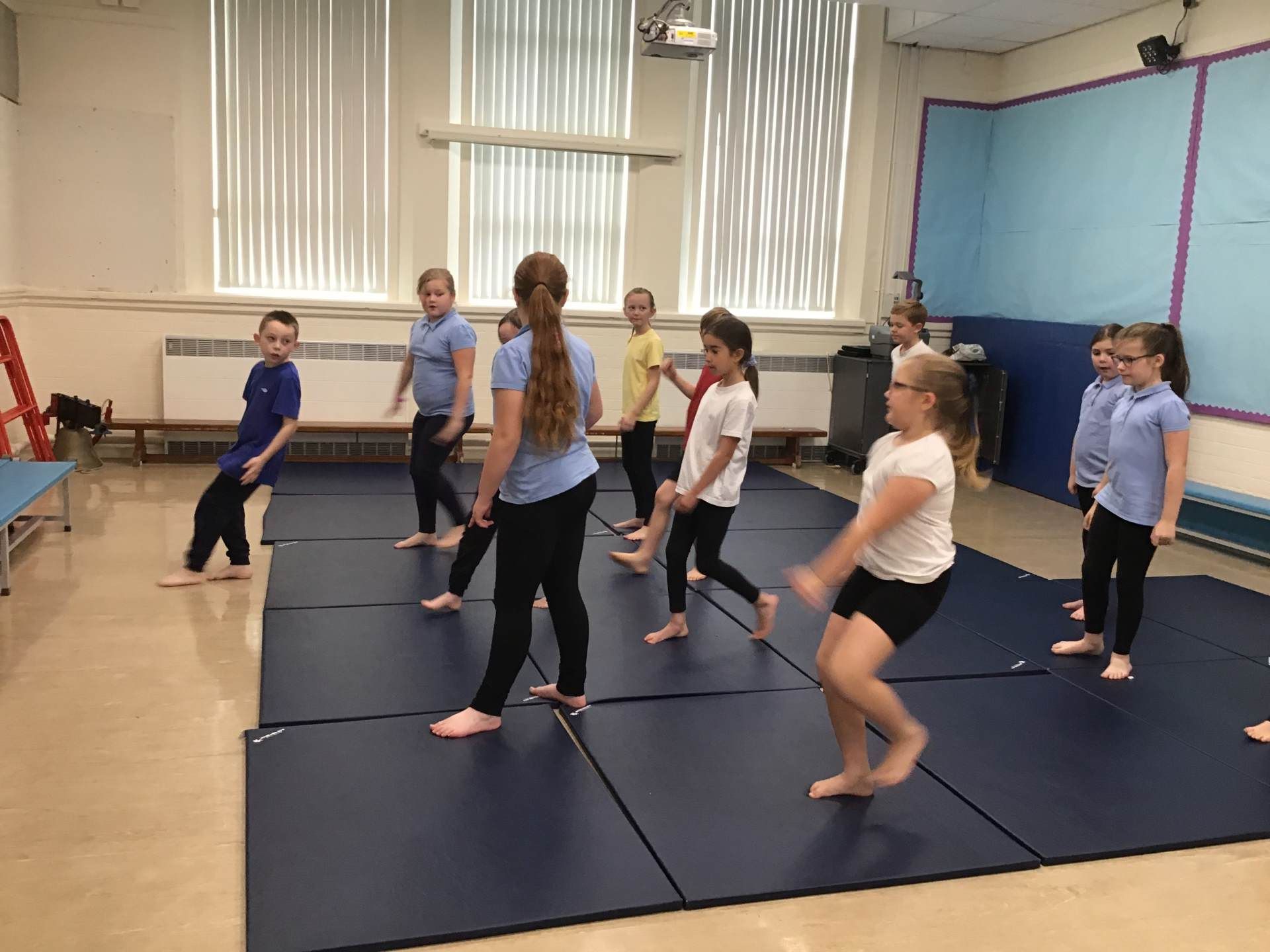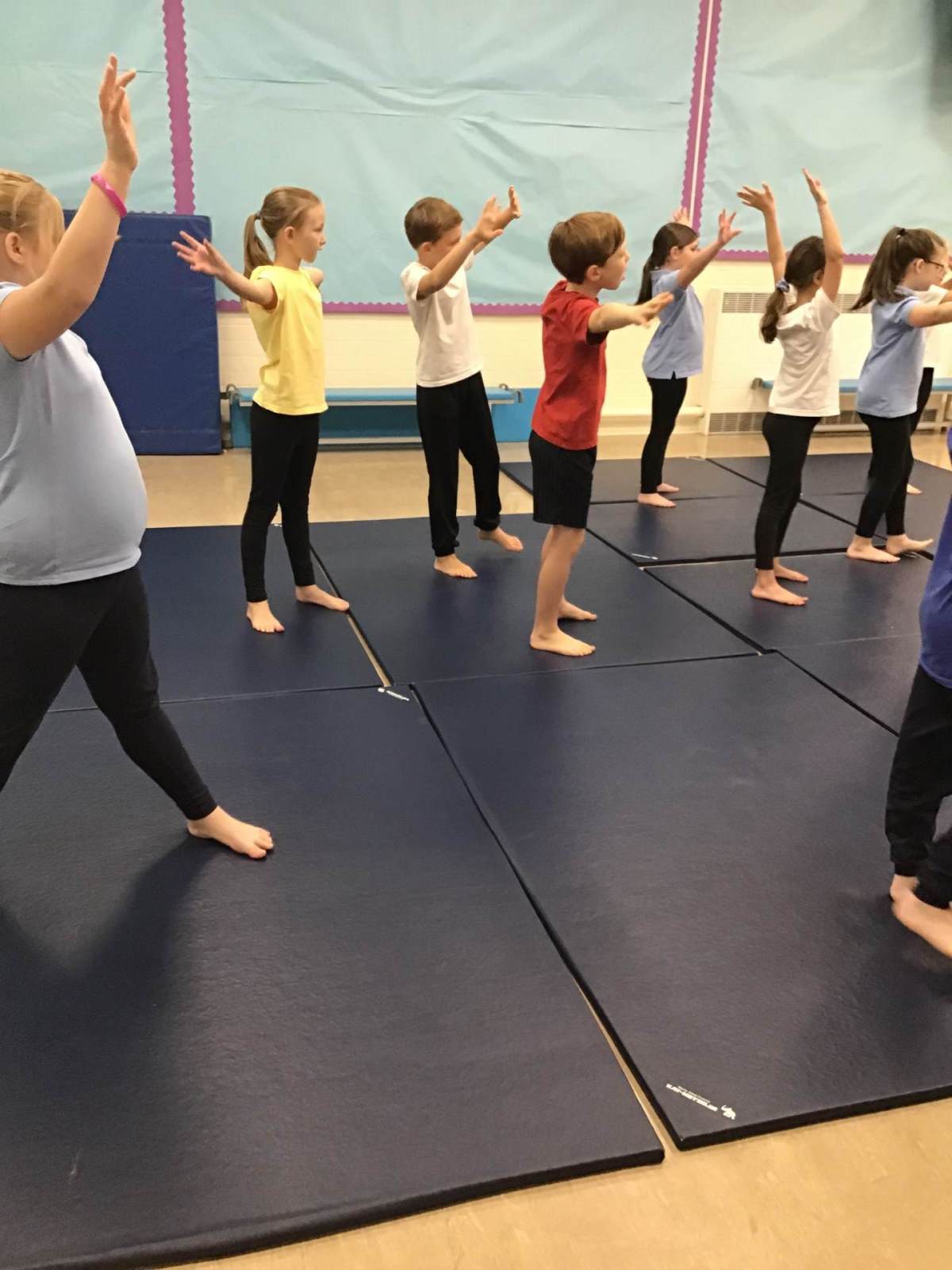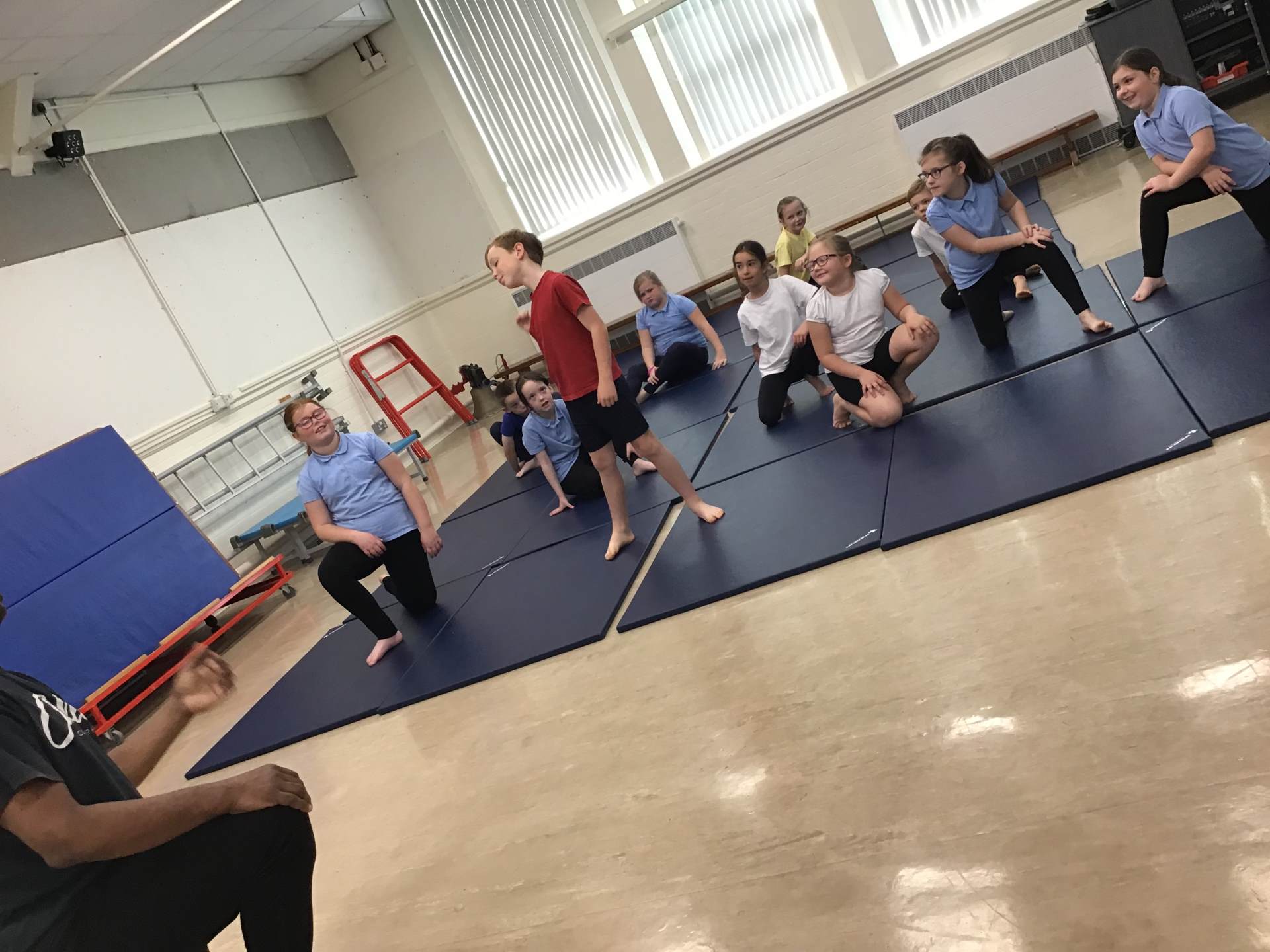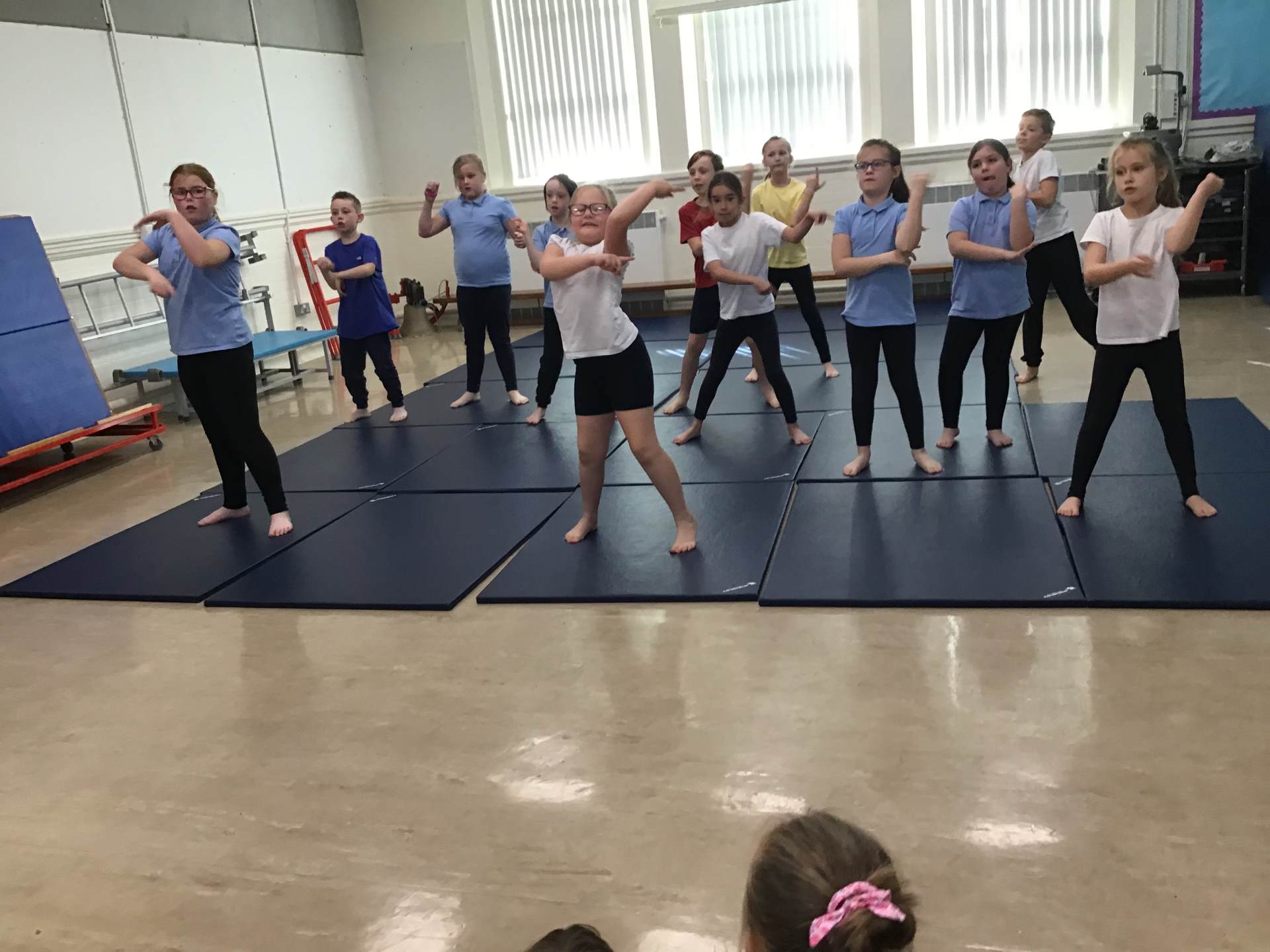 Rugby with Mr Websdale
Here are afew snapshots of us learning new rugby skills such as teamwork and how to throw and catch a ball.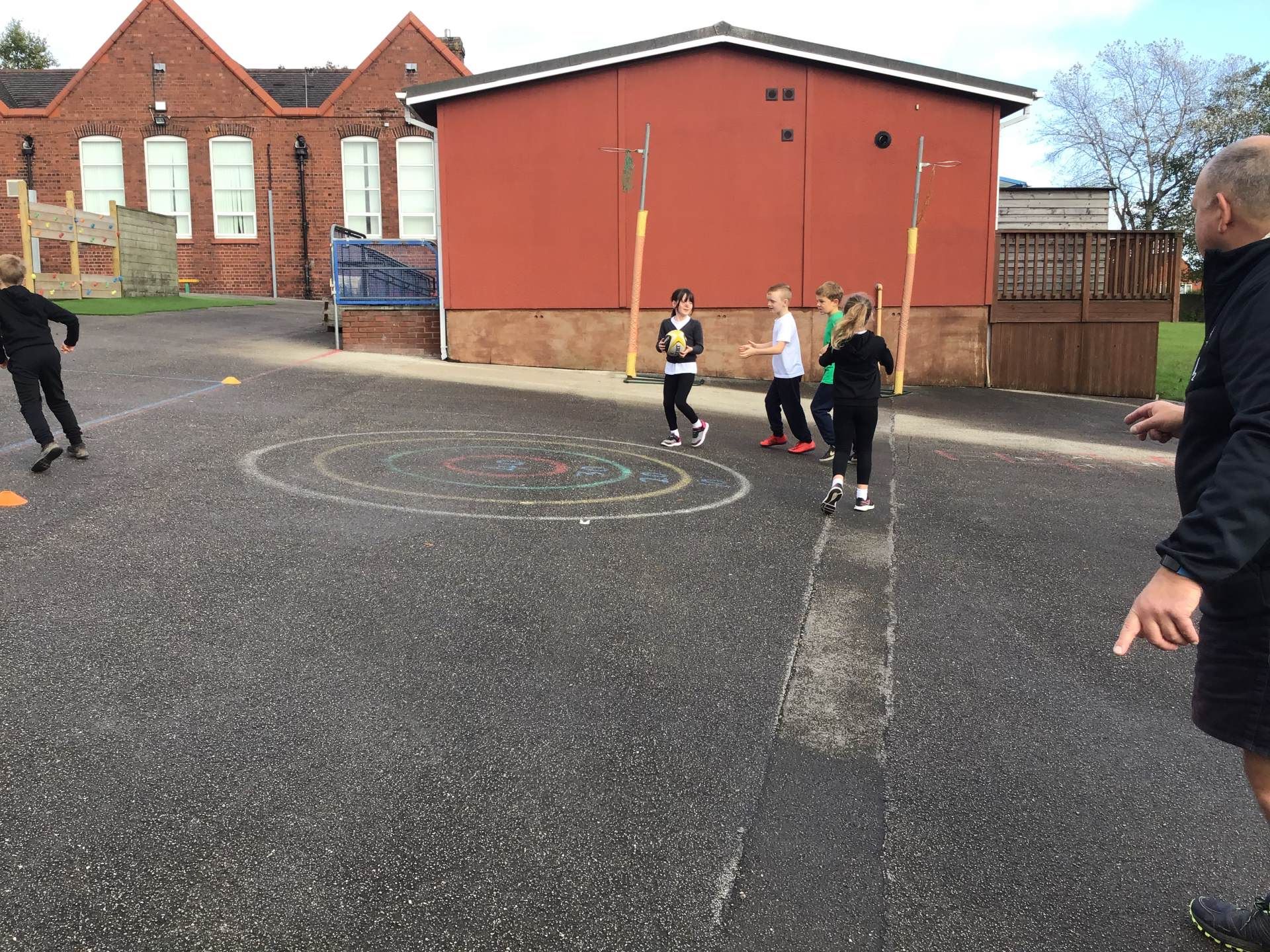 Super Science
This term, our Science topic is all about light and dark. Today, we conducted an experiment. We had to feel and guess what was inside 5 bags without looking (we were supposed to have our eyes closed) and from this fun experiment we learned that dark is the absence of light. We also learned about light sources.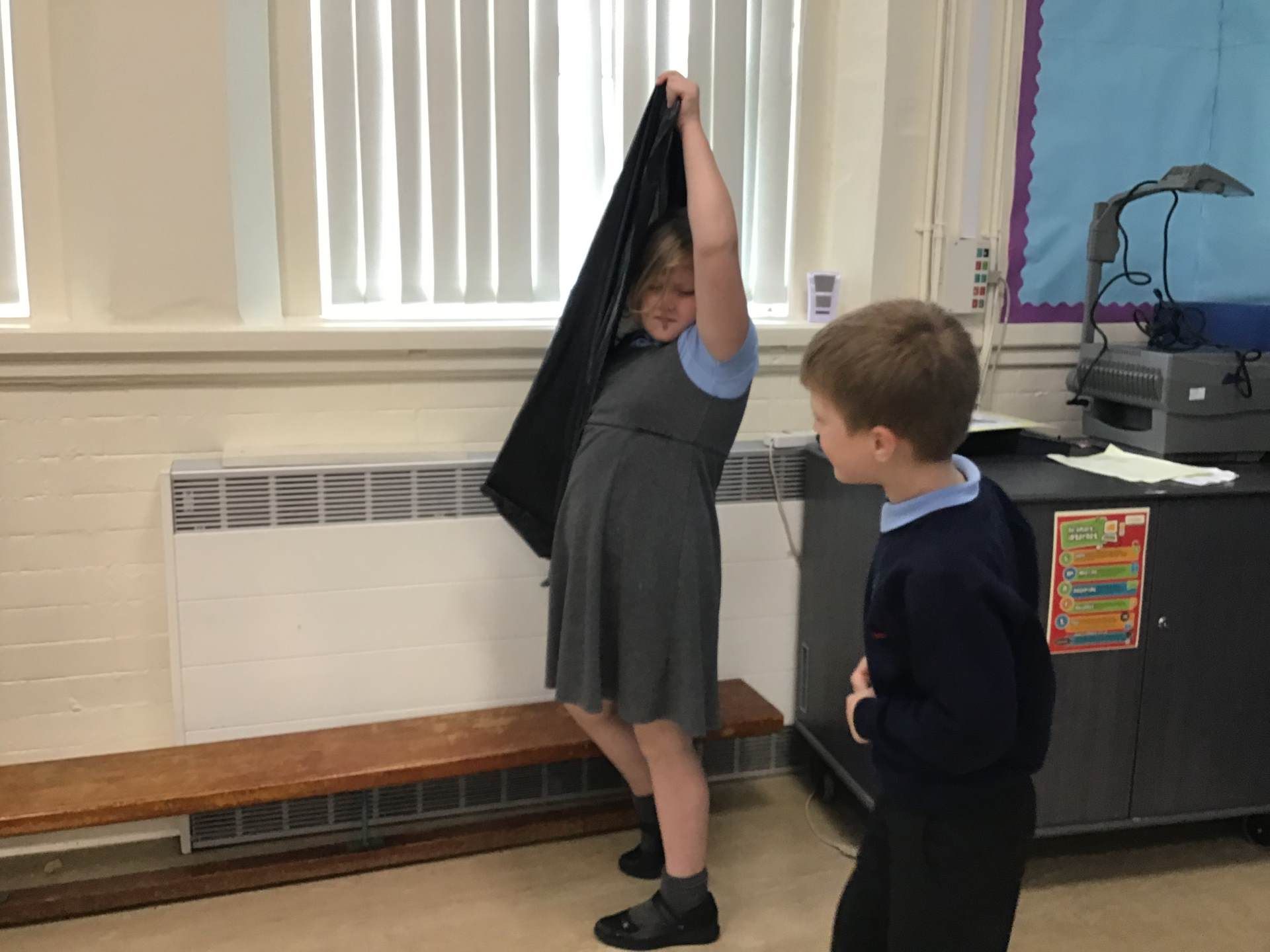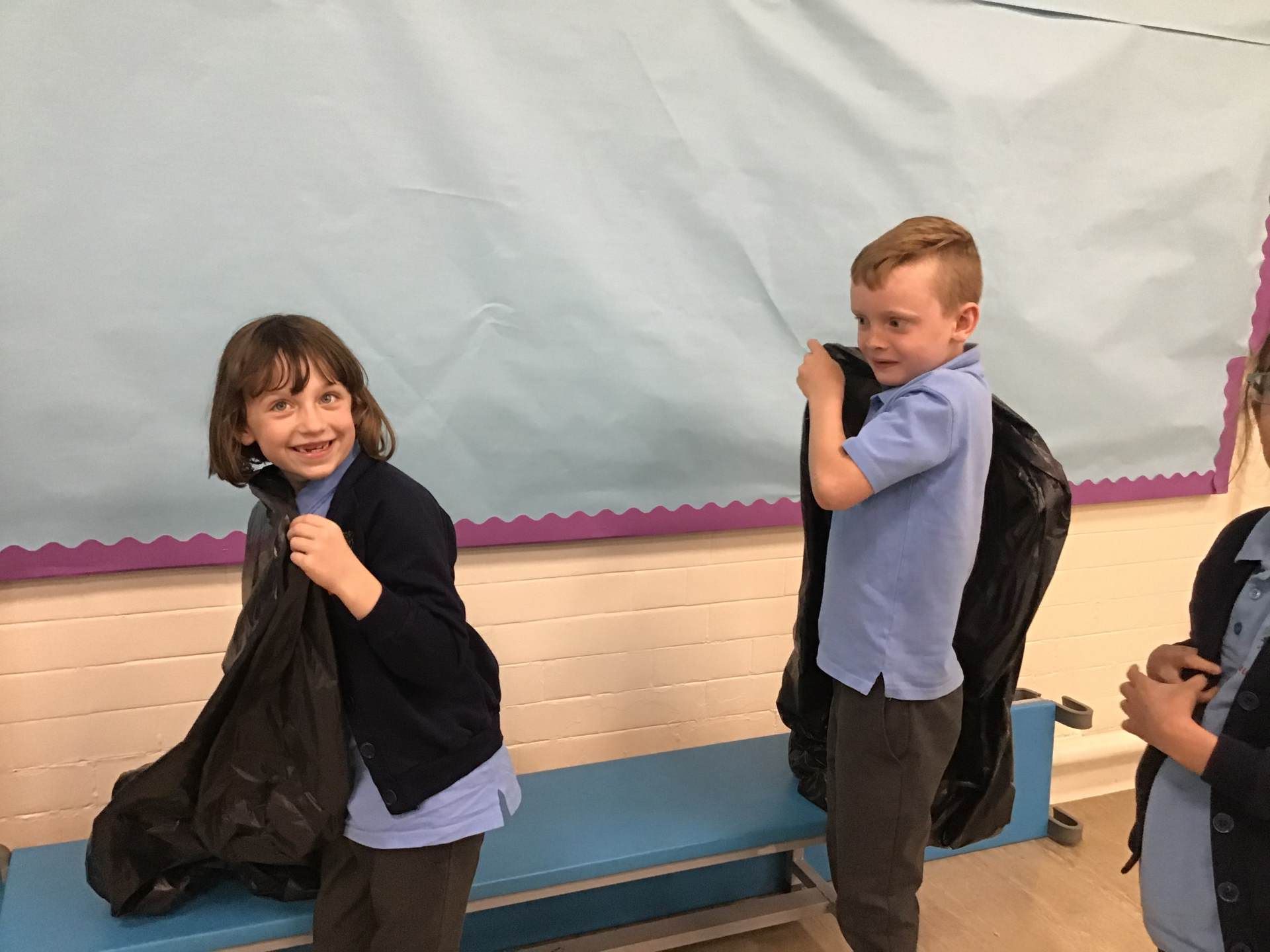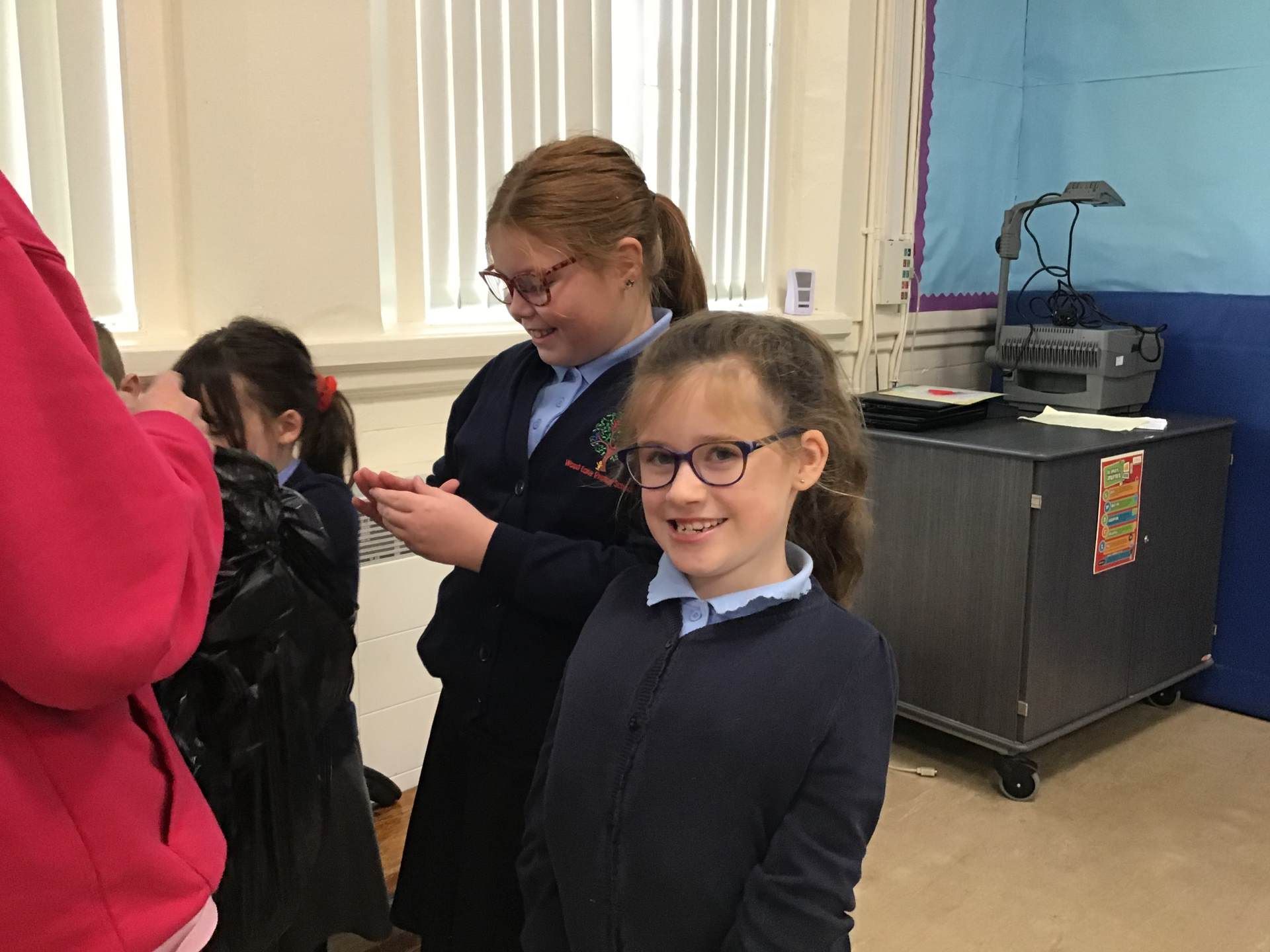 Maths
Today, we have been using the column method to add and subtract numbers. We have learned how to exchange from the tens and hundreds columns when required. We found this a little tricky, but with our growth mindsets and plenty more practise, we will be bridging tens and hundreds independently.